A B C D E F G H I J K L M N O P Q R S T U V W X Y Z All
M
Maftukhah, Tatik
, Pusat Penelitian Metrologi LIPI, Kompleks Puspiptek Gedung 420, Tangerang, Banten
Maftukhah, Tatik
, Research Ceneter for Physics
Maftukhah, Tatik
, Research Center for Metrology, Indonesian Institute of Sciences (Indonesia)
Maftukhah, Tatik
, Research Center for Physics
Maftukhah, Tatik
, Pusat Penelitian Metrologi-LIPI
Maftukhah, Tatik
, Puslit Fisika LIPI
Maftukhah, Tatik
Maftukhah, Tatik
, Puslit Fisika - LIPI (Indonesia)
Maftukhah, Tatik
, Research Center for Physics – Indonesian Institute of Sciences
Maftukhah, Tatik
, Pusat Penelitian Metrologi LIPI, Kompleks Puspiptek Serpong Gedung 420, Tangerang, Banten
Maftukhah, Tatik
Mahardiono, Novan Agung
, Indonesian Institute of Science (LIPI)
Mahmudi, Mahmudi
, Research Center for Testing Technology
Mandaris, Dwi
, Research Center for Testing Technology - LIPI
Mardiyanto, Mardiyanto
Muchlis, Imamul
Mulyadi, D.
, Research Center for Electronics and Telecommunications-LIPI
Munir, Miftahul
, Pusat Riset dan Pengembangan SDM-BSN
Munir, Miftakul
, Center for Radioisotope and Radiopharmaceutical Technology National Nuclear Energy Agency (BATAN)
Mushoddiqoh, Diina Qiyaman
, Research Center for Metrology LIPI
Mustika, Deni
, Pusat Teknologi Bahan Bakar Nuklir - BATAN
Muttaqin, Muttaqin
, Jurusan Fisika, FMIPA, Universitas Bengkulu
Copyright &copy 2015 Jurnal Instrumentasi (p-ISSN:
0125-9202
, e-ISSN:
2460-1462
). All Rights Reserved.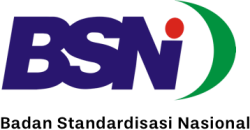 This work is licensed under a
Creative Commons Attribution-NonCommercial 4.0 International License
.