A B C D E F G H I J K L M N O P Q R S T U V W X Y Z All
K
Kadarwati, Sri
Kartika, Nadya Larasati
Kartika, Nadya Larasati
, Research Center for Metrology-LIPI (Indonesia)
Kartiwa, Budi
Khairiyati, Lukluk
, Research Center for Metrology- LIPI
Khairiyati, Lukluk
, Puslit Metrologi LIPI
Khairiyati, Lukluk
, Badan Standardisasi Nasional (Indonesia)
Khairiyati, Lukluk
, Pusat Riset dan Pengembangan SDM-BSN
Khusni, Uus
, BPI - BRIN
Kristiantoro, K.
, Research Center for Electronics and Telecommunications-LIPI
Kristiningrum, Ellia
, Pusat Riset dan Pengembangan SDM, Badan Standardisasi Nasional
Kurnianto, Kristedjo
, Centre for Nuclear Facility Engineering – BATAN
Kurniawan, I.
, Kalbe Nutritionals
Kusnandar, Nanang
, Research Center for Testing Technology-LIPI
Kusriyanto, Medilla
, Electrical Engineering Department, Islamic University of Indonesia, Yogyakarta Jalan Kaliurang KM 14 Yogyakarta, Indonesia 88854
Kusuma, Franky
Kusumawijaya, Sastra
, Physics Department, University of Indonesia
Copyright &copy 2015 Jurnal Instrumentasi (p-ISSN:
0125-9202
, e-ISSN:
2460-1462
). All Rights Reserved.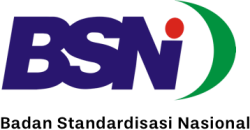 This work is licensed under a
Creative Commons Attribution-NonCommercial 4.0 International License
.