Instrumentasi
is a scientific journal with high standard of papers that issued biannually by the National Standardization Agency (BSN). In its first years,
Instrumentasi
was categorized as a scientific publication in the field of measuring techniques and measuring instruments which has been rapidly improved towards modern technology, and consequently, upgraded to a unique scientific journal in its class. Further, it is also accredited by the Ministry of Research and Technology / National Research and Innovation Agency of Republic of Indonesia (Kementerian Ristek / BRIN).
The scientific areas covered by
Instrumentasi
are those backboned by scientific measurements and thus range from instrument engineering, metrology, testing, and control. All papers submitted are refereed by bona fide reviewers from leading research institutions as well as universities prior to publication to keep their quality meet the standard of the journal. The review is carried out mainly on the basis of originality, novelty, and contribution to scientific measurement. Authors need to complete the ethical clearance form for publication.
Papers may be submitted in either Indonesian or English. Titles, abstracts, and keywords, however, must be written in both languages for the purpose of indexing internationally. Papers written in English will be prioritized for publication when available space is limited.

We have reaccredited on 2020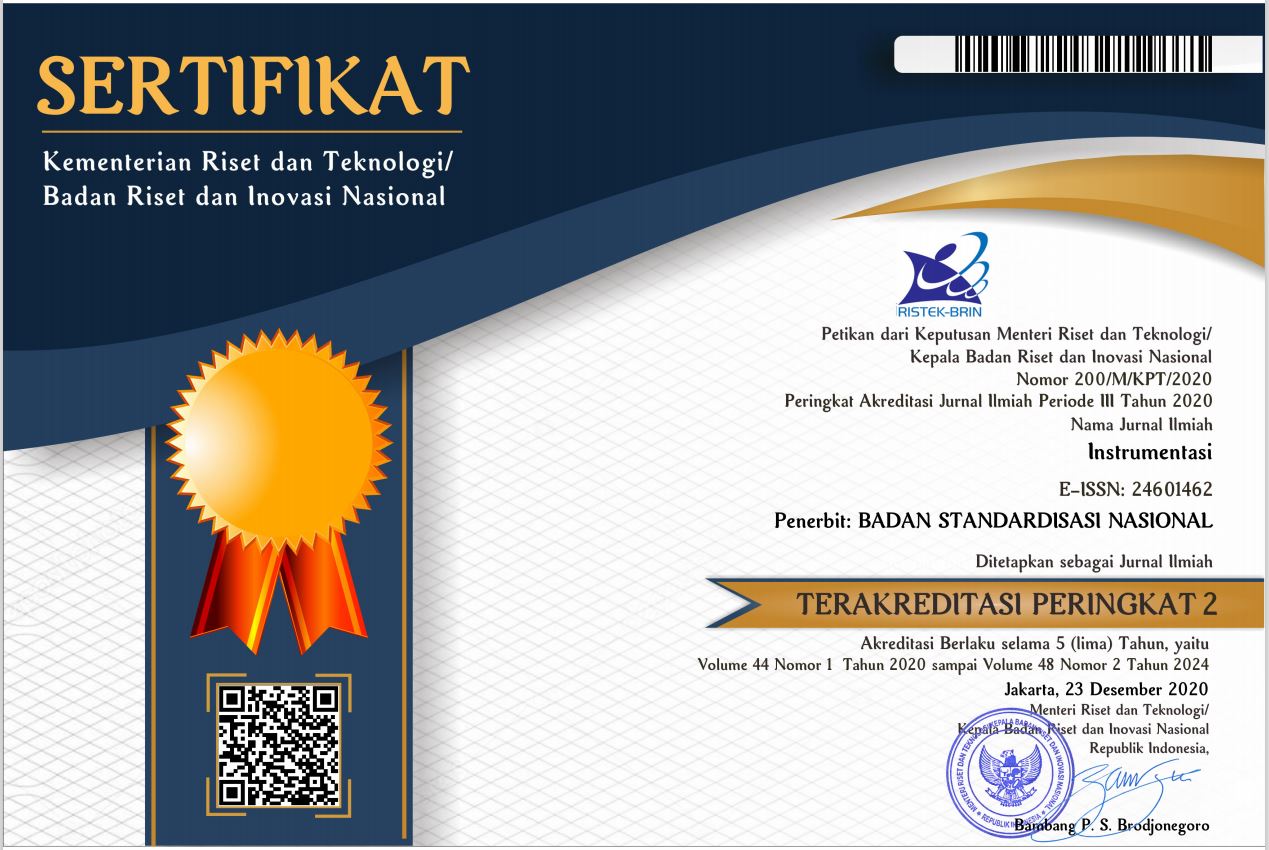 Announcements
No announcements have been published.