THE FUTURE OF POWER SEMICONDUCTOR DEVICES ROLE IN SMART GRID IMPLEMENTATION IN INDONESIA
Abstract
The use of power semiconductor devices as interfaces of distributed power generators in the smart grid is the key justification for the device advancement. It is the important forthcoming energy scheme for Indonesia to overcome the national electrical power shortage. The study of semiconductor devices focuses on their application in circuit breaker based on power semiconductor device, (solid-state circuit breaker/SSCB), which is a key element for the safety system in the smart grid scheme. An investigation on several devices in the market recommends a power semiconductor device type to be promoted in the near future for this specified application. The associated standardization infrastructure for the future of power device research, development and manufacturing in Indonesia is also presented. This paper presents the benefit of strengthening the role of power semiconductor devices in the electrical energy sector in Indonesia. It also shows that the IGCT will be the most promising device to be implemented in circuit breakers for transmission and distribution system.
Keywords
power semiconductor devices, circuit breaker, smart grid, distributed power generation
DOI:
http://dx.doi.org/10.14203/instrumentasi.v39i2.96
Copyright (c) 2017 Instrumentasi
Copyright &copy 2015 Jurnal Instrumentasi (p-ISSN:
0125-9202
, e-ISSN:
2460-1462
). All Rights Reserved.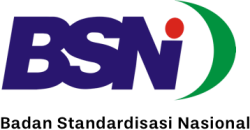 This work is licensed under a
Creative Commons Attribution-NonCommercial 4.0 International License
.