Design of The Digital Sphygmomanometer Using Pressure Sensor
Abstract
Blood pressure measurement is a very important activity. Blood pressure determines the strength of blood flow circulating in the body. If blood pressure is too high or too low, it will cause vital impact and even lead to death. The measuring of blood pressure commonly uses mercury sphygmomanometer. Disadvantages of this instrumention are users should have good hearing and sight, depending on the sensitivity of the stethoscope, and not user-friendly. In this paper, the writers will discuss the design and development of digital blood pressure instrumentation that is user-friendly. Some of the components used in this instrumentation are MPX5050GP pressure sensor, comparator, voice circuit, and LCD circuit. The result of blood pressure measurement is displayed on the LCD and sound. With these features, user can use this instrumentation easily. The performance of this intrument was tested by comparing it with mercury sphygmomanometer. The accuracy of this instumentation is 99.33%. The advantages of this instrumentation are it doesn't depend on the sensitivity of stethoscope and the level of blood pressure can be viewed and heard directly on the LCD and Speaker.
Keywords: Blood pressure; Digital sphygmomanometer; Pressure sensor; user-friendly.
References
Ertan Y., Utku T., Ahmed Y., Gulay Y. 2014. "Does Systolic and Diastolic Blood Pressure Follow Golden Ratio?". International Journal of Cardiology 176 (3) : 1457–1459.
Heinemann M., Sellick K., and Rickard C. 2011. "Automated Versus Manual Blood Pressure Measurement. A Randomized Crossover Trial". Int J Nurs Practice 14: 296–302.
Pickering T.G, Hall J.E., and Appel L.J. 2011. "Recommendations for blood pressure measurement in humans and experimental animals: Part 1: blood pressure measurement in huma. a statement for professionals from the Subcommittee of Professional and Public Education of the American Heart Association Council on High Blood Pressure Research".;45(1):142–161.
Dickson B.K., Hajjar I. 2011. "Blood Pressure Measurement Education and Evaluation Program Improves Measurement Accuracy in Community-Based Nurses: A Pilot Study". J Am Acad Nurse Pract19(2): 93–102.
Jones C.A, Valle M.,and Manring S. 2001. "Using Survival Analysis to Explore Female Cardiac Rehabilitation Program Adherence. Appl Nurs Res. 14(4): 179–186.
Netea R.T., Lenders J.W., Smits P., and Thien T. 2003. "Influence of Body and Arm Position on Blood Pressure Readings: An Overview". J Hypertens.21(2): 237–241.
Staessen, J.A., Asmar, R., and De Buyzere, M. 2011. Task Force II: Blood Pressure Measurement and Cardiovascular Outcome, Blood Press Monit.; 6(6):355–370.
Motorola. 2011. Sensor Device Data Books.,
Winbonds Electronics Corps, Single Chip, Multiple Messages, Voice Record/Playback Device, Winbonds Electronics Corps, 2010.
DOI:
http://dx.doi.org/10.14203/instrumentasi.v38i1.47
Copyright (c) 2016 Instrumentasi
Copyright &copy 2015 Jurnal Instrumentasi (p-ISSN:
0125-9202
, e-ISSN:
2460-1462
). All Rights Reserved.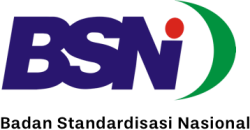 This work is licensed under a
Creative Commons Attribution-NonCommercial 4.0 International License
.