Kalibrasi Media Kalibrasi untuk Termometer Infrared Direct Reading Yang Bekerja Pada Panjang Gelombang (8-14) m
Abstract
Intisari
Sistem kalibrasi termometer infrared direct reading umumnya terdiri dari benda hitam sebagai media kalibrasi dan termometer kontak(termokopel atau Pt-100) sebagai termometer standar. Namun penggunaan termometer kontak tersebut bisa menyebabkan terjadinya kesalahan pengukuran pada sistem kalibrasi karena faktor gradien suhu pada benda-hitam. Pada penelitian ini pengaruh gradien suhu telah ditiadakan dengan menghilangkan penggunaan termometer kontak dan radiasi termal dari benda hitam dikalibrasi terhadap termometer radiasi standar sehingga benda hitam secara mandiri bisa berfungsi sebagai sumber radiasi termal acuan. dan selanjutnya bisa digunakan untuk kalibrasi termometer radiasi direct reading, Representasi dari sumber radiasi termal acuan berupa suatu persamaan yang melibatkan beberapa faktor, diantaranya suhu termometer radiasi standar. Pada penelitian ini benda hitam telah dikalibrasi untuk tanggapan spektral (8-14) m dan emivitas 0.95. Penggunaan persamaan kalibrasi pada benda hitam untuk rentang 50 C – 500 C memberikan ketidakpastian antara 2,7 C dan 5,7 C.
Keywords
benda-hitam, kalibrasi, termometer radiasi, emisivitas, tanggapan spektral.
References
P Saunders, Calibration and use of low-temperature direct-reading radiation thermometers", Measurement Science and Technology,20, 2009.
Peter Saunders, MSL Technical Guide 22, Measurement Standards Laboratory of New Zealand,2009.
Manual of Minolta Cyclops Compac 3.
JV Nicholas, D R White, Traceable Temperature : An Introduction to Temperature Measurement and Calibration, edisi kedua, John Wiley & Sons, Chichester, 2001
9132 Portable IR Calibrator User's Guide, Fluke Corporation, 2007
DOI:
http://dx.doi.org/10.31153/instrumentasi.v43i1.150
Copyright (c) 2019 Instrumentasi
This work is licensed under a
Creative Commons Attribution-NonCommercial 4.0 International License
.
Copyright &copy 2015 Jurnal Instrumentasi (p-ISSN:
0125-9202
, e-ISSN:
2460-1462
). All Rights Reserved.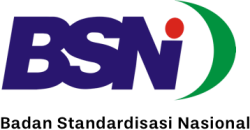 This work is licensed under a
Creative Commons Attribution-NonCommercial 4.0 International License
.