PENGUJIAN KINERJA SERAPAN BUNYI PADA BAHAN KOMPOSIT DAUN JATI DENGAN METODE TABUNG IMPEDANSI
Abstract
Telah dilakukan pengujian kinerja serapan bunyi dari komposit daun jati berdasarkan komposisi massa bahan. Pengujian kinerja secara eksperimen dilakukan dengan menggunakan tabung impedansi dua mikrofon sesuai standar pengukuran ASTM E-1050-98. Dalam penelitian ini dilakukan 4 variasi komposisi massa bahan komposit daun jati. Variasi komposisi massa bahan tersebut dipress dengan tekanan 1 ton dan menghasilkan ketebalan yang berbeda. Masing-masing sampel komposit diuji dengan menambahkan air cavity 1 cm. Hasil penelitian menunjukkan bahwa kinerja serapan akustik terbaik terdapat pada model sampel D (t = 1,5 cm) dengan penambahan quarter wavelength resonator enam lubang dan air cavity 1 cm. Komposisi massa bahan mempengaruhi nilai koefisien serapan bunyi pada frekuensi medium dan tinggi. Penggunaan resonator dan air cavity efektif dalam meningkatkan kinerja serapan melalui mekanisme redaman viskous.
Keywords
daun jati, koefisien serapan bunyi, metode tabung impedansi, air cavity
References
Puspitaningrum DL., Sriatun, Yulianto A., Sulhadi. Aplikasi Ekstrak Daun Jati (Tectona Grandis) sebagai Film Kaca Non Permanen. Prosiding Pertemuan Ilmiah XXVII HFI Jateng & DIY. 2013; 7-11.
Thoha MY., Fajrin DE. Pembuatan Briket Arang Dari Daun Jati Dengan Sagu Aren Sebagai Pengikat. Jurnal Teknik Kimia. 2010; 1(17): 34-43.
Taherzadeh, MJ. Ethanol from Lignocellulose: Physiological Effects of Inhibitors and Fermentation Strategies. PhD Thesis, Chalmers University of Technology, Sweden.
Kristiani R., Yahya I., dan Harjana. Kinerja Serapan Bunyi Komposit Ampas Tebu Berdasarkan Variasi Ketebalan dan Jumlah Quarter Wavelength Resonator terhadap Kinerja Bunyi. Jurnal Fisika dan Aplikasinya. 2014; 10 (1): 14-18.
Fukuhara M. Okushima L., Matsuo K., and Homma T. Acoustic Characteristics of Fresh Tea Leaves. Japan Agricultural Research Quarterly. 2005; 39(1): 45-49.
Ersoy S., and Kucuk H. Investigation of Industrial Tea-Leaf-Fibre Wasted Material for Its Sound Absoption Properties. Applied Acoustics. 2009; 70(2009): 215-220.
Nor MJM., Ayub Md., Zulkifli R., Amin N., and Fouladi MH. Effect of Compression on the Acoustic Absorption of Coir Fiber. American Journal of Applied Sciences. 2010; 7(9): 1285-1290.
Kartikasari YM., Subagio A., dan Widiyandari H. Pembuatan Komposit Serat Serabut Kelapa dan Resin Fenol Formadehide sebagai Material Peredam Akustik. Berkala Fisika. 2012; 15(3): 87-90.
Ekici B., Kentli A., and Kucuk H. Improving Sound Absorption Property of Polyurethane Foams by Adding Tea-Leaf Fibers. Archives of Acoustics. 2012; 37(4): 515-520
Tiuc AE., and Moga L. Improvement of Acoustic and Thermal Comfort by Turning Waste into Composite Materials. Romanian Journal of Acoustics & Vibration. 2013; 10(2): 77-82.
ASTM E 1050-98. Standard Test Method for Impedance and Absorption of Acoustical Materials Using Tube, Two Microphones and A Digital Frequency Analysis System. American Society for Testing and Materials; 1998.
Borlea A., Rusu T., Vasile O. Investigation Composite Materials for its Sound Absorption Properties. Romanian Journal of Acoustics & Vibration. 2012; 9(2): 123-126.
Cox TJ and D'Antonio P. Acoustic Absorbers and Diffusers (Theory, Design, and Application). London and New York: Spon Press; 2004
Tiuc AE., Vasile O., Usca AD., Gabor T., Vermesan H. The Analysis of Factors That Influence The Sound Absorption Coefficient of Porous Materials. Romanian Journal of Acoustics & Vibration. 2014; 11(2): 105 – 108.
Tan WH., Afendi M., Ahmad R., Daud R., Shukry M., Cheng EM. Sound Absorption Analysis on Micro- Perforeted Panel Sound Absorber with Multiple Size Air Cavities. International Journal of Mechanical & Mechatronics Engineering. 2015; 15(5): 71 – 76.
Wang X., Mak CM. Wave Propagation in a Duct with a Periodic Helmholtz Resonators Array. Journal Acoustical Society of American. 2012; 131(2): 1172 – 1182.
STD ISO 11654. Acoustics – Sound absorbers for use in buildings – Rating of sound absorption. English : The International Organization For Standardization; 1997.
DOI:
http://dx.doi.org/10.14203/instrumentasi.v41i2.85
Copyright (c) 2018 Instrumentasi
Copyright &copy 2015 Jurnal Instrumentasi (p-ISSN:
0125-9202
, e-ISSN:
2460-1462
). All Rights Reserved.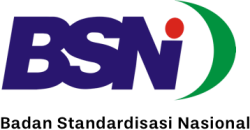 This work is licensed under a
Creative Commons Attribution-NonCommercial 4.0 International License
.