METODE PENGUKURAN PENYIMPANGAN BALOK SUDUT MENGGUNAKAN AUTOCOLLIMATOR DAN SELF-CALIBRATION ROTARY ENCODER
Abstract
ABSTRAK
Dalam lingkup metrologi sudut, balok sudut dan poligon termasuk material artifact standards. Secara umum, autocollimator dan meja indeks yang memiliki akurasi tinggi digunakan untuk menentukan nilai penyimpangan balok sudut dan poligon. Puslit Metrologi-LIPI bekerja sama dengan NMIJ dan NIMT untuk membuat standar sudut baru bernama self-calibratable rotary encoder. Di Indonesia, metode pengukuran penyimpangan balok sudut dengan menggunakan autocollimator dan standar sudut self-calibratable rotary encoder ini belum pernah dilakukan sebelumnya. Pengukuran penyimpangan balok sudut dilakukan sebanyak lima kali pada posisi normal dan posisi kebalikannya pada nominal sudut 10", 5', 30', 5° dan 30°. Pengukuran ini dilakukan di Laboratorium Metrologi Panjang Puslit Metrologi-LIPI pada suhu (20,0 ± 0,3) °C dan kelembapan (50 ± 10) %. Hasil pengukuran ini divalidasi dengan nilai yang diperoleh oleh LNE dan dianalisis dengan menggunakan metode statistik nilai En dan Birge ratio. Hasil perbandingan menunjukkan pada nominal sudut 10", 30', 5°, dan 30° berada pada rentang nilai yang memenuhi kriteria angka En, dengan nilai terbesar En 0,88 dan RB 1,77 pada sudut 30°. Hal ini menunjukkan bahwa metode pengukuran penyimpangan balok sudut menggunakan standar self-calibratable rotary encoder telah valid dan juga metode ini mampu meningkatkan ketidakpastian pengukuran sebesar 68,8%.
Kata Kunci: autocollimator, balok sudut, metode pengukuran, rotary encoder, SelfA47
References
Kruger, O. 2000. Methods for Determining the Effect of Flatness Deviations, Eccentricity and Pyramidal Errors on Angle Measurements.Metrologia 37: 101.
Sanjid, M. Arif. 2013. Improved Direct Comparison Calibration of Small Angle Blocks.Measurement 46: 646-653, 1.
Stone, J. A., M. Amer, B. Faust, dan J. Zimmerman. 2004. Uncertainties in Small-Angle Measurement Systems Used to Calibrate Angle Artifacts.Journal of Research of the National Institute of Standards and Technology 109.
Novyanto, O. dan N. Alfiyati. 2014. Laporan Hasil Kalibrasi Balok Sudut No Order E-14-07-068.Tangerang Selatan: Puslit Metrologi-LIPI.
Oliveira, J.C.V.d, dan L. H. B. Vieira. 1998. "Traceability Chain and Dissemination of Angle Measurement in Brasil", Precision Engineering 22, 141-152.
Watanabe, T., A. P. Drijarkara, W. Samit, K. Vacharanuku, dan A. Tonmueanwai. 2011. Self-calibratable Rotary Table for Angular Standards.The 10th International Symposium of Measurement Technology and Intelligent Instruments.
BSN. 2008. SNI ISO/IEC 17025, Persyaratan Umum Kompetensi Laboratorium Pengujian dan Laboratorium Kalibrasi.ed. Jakarta: Badan Standardisasi Nasional.
Novyanto, O. 2012. Kalibrasi Balok Sudut Non-Reflektor dengan Metode Kontak Menggunakan Analisis Matematik Regresi Linier Sederhana.Pertemuan dan Presentasi Ilmiah: Kalibrasi, Instrumentasi, dan Metrologi (PPIKIM) 38: 248-260.
Moore, W. R. 1970. Foundations of Mechanical Accuracy. Bridgeport, Connecticut: The Moore Special Tools Company.
Reeve, C.P. 1980. The Calibration of Angle Blocks by Intercomparison. Washington, D.C.: Statistical Engineering Division Center for Applied Mathematics National Bureau of Standards.
Novyanto, O., N. Alfiyati, dan G. Zaid. 2014. Analisa Data dan Evaluasi Ketidakpastian untuk Kalibrasi Balok Sudut dengan SelfA.Tangerang Selatan: Puslit Metrologi-LIPI.
Salgado, J. 2014. Interlaboratory Comparison Report EURAMET L-K3.2009.1: Angle Block Bilateral Comparison.France: LNE-Laboratoire National de Metrologie et dEssais.
I. Joint Committee for Guides in Metrology (BIPM, IFCC, ILAC, ISO, IUPAC, IUPAP and OIML). 2008. Evaluation of Measurement Data- Guide to the Expression of Uncertainty in measurement.
Watanabe, T., H. Fujimoto, dan T. Masuda. 2005. Self-calibratable Rotary Encoder. Journal of Physics: Conference Series. 240.
Precision, T.H. 2012. The Autocollimator Range for Measuring Angle, Straightness, Flatness, Squareness, Parallelism. Leicester: Taylor Hobson Limited.
Tanfer, Y., S. A. Akgoz, dan A. Muharrem. 2014. Calibration of High-resolution Electronic Autocollimators with Demanded Low Uncertainties Using Single Reading Head Angle Encoders.Measurement Science and Technology 25: 015010.
Kacker, R., R. Datla, dan A. Parr. 2002. Combined Result and Associated Uncertainty from Interlaboratory Evaluations Based on the ISO Guide.Metrologia 39: 279.
DOI:
http://dx.doi.org/10.14203/instrumentasi.v38i2.69
Copyright (c) 2017 Instrumentasi
Copyright &copy 2015 Jurnal Instrumentasi (p-ISSN:
0125-9202
, e-ISSN:
2460-1462
). All Rights Reserved.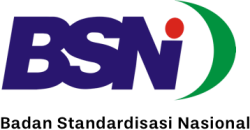 This work is licensed under a
Creative Commons Attribution-NonCommercial 4.0 International License
.