EFFECT OF STYLUS POSITION SHIFTINGS TO ECCENTRICITY AND ROUNDNESS VALUE IN GLASS HEMISPHERE MEASUREMENTS
Abstract
In this research, the effect of stylus position shifting to eccentricity on hemisphere roundness measurement is examined in Research Center for Metrology LIPI (RCM-LIPI). The effect would give the acceptance eccentricity value for center adjustment of hemisphere. Least Square Circle (LSC) data fitting and Gaussian filtering were used in data processing. The result showed that until 3,3 µm shifting value with 3,23 µm in eccentricity the roundness values were constant. However, above this value, the roundness value starting to increase significantly and giving an uncertainty contribution to hemisphere measurement.
Keywords
Roundness metrology; stylus position shifting; eccentricity; glass hemisphere; LSC; gaussian filtering
DOI:
http://dx.doi.org/10.14203/instrumentasi.v41i2.68
Copyright (c) 2018 Instrumentasi
Copyright &copy 2015 Jurnal Instrumentasi (p-ISSN:
0125-9202
, e-ISSN:
2460-1462
). All Rights Reserved.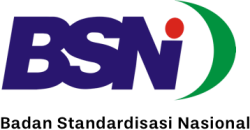 This work is licensed under a
Creative Commons Attribution-NonCommercial 4.0 International License
.