INSTRUMENTATION DEVELOPMENT FOR RAINFALL INTERCEPTION MEASUREMENT ON A TREE USING WATER BALANCE METHOD
Abstract
A simplified but effective automatic measurement system has been built to give an additional alternative to the more complicated older version apparatus for rainfall interception metering on a representative tree of a subcatchment area. The equipment was installed on Regional Clean Water Company (PDAM) Air Serkuk Sub-Basin, Kubu Watershed, Belitung in 2014. The indirect way, called water balance or weighing method, was used in this study, so that the developed gauge consisted of some gages for gross rainfall, throughfall, stemflow, and canopy area measurements respectively on the selected plantation. Results revealed that the interception was about 11.36%. In other words, for every 100 mm rainfall, there was 11.36 mm interception on trees. Therefore, it was in the range of previous study results conducted by some former researchers in other places.
Keywords:
Instrumentation, instrument, interception, rainfall, water balance
References
Cui, Y., and L. Jia. 2014. "A Modified Gash Model for Estimating Rainfall Interception Loss of Forest Using Remote Sensing Observations at Regional Scale". Water, 6: 993–1012.
Calder, I.R., I.R. Wright, and D. Murdiyarso. 1986. A Study of Evaporation from Tropical Rain Forest–West Java". Journal of Hydrology, 89: 13–31.
Rao, A.S. 1987. "Interception Losses of Rainfall from Cashew Trees". Journal of Hydrology, 90: 293–301.
Deguchi, A., S. Hattori, and H.T. Park. 2006. "The Influence of Seasonal Changes in Canopy Structure on Interception Loss: Application of the Revised Gash Model". Journal of Hydrology, 318: 80–102.
Llorens, P., and F. Domingo. 2007. "Rainfall Partitioning by Vegetation under Mediterranean Conditions. A Review of Studies in Europe". Journal of Hydrology, 335: 37– 54.
Aisah, S., Z. Yusop, S. Noguchi, and K. Abd. Rahman. 2012. "Rainfall Partitioning in A Young Hopea Odorata Plantation". Journal of Tropical Forest Science, 24(2): 147–161.
Liang, W. 2014. Short Communication. "Simulation of Gash Model to Rainfall Interception of Pinus Tabulaeformis". Forest Systems, 23 (2): 300–303.
Asadian, Y., and M. Weiler. 2009. "A New Approach in Measuring Rainfall Interception by Urban Trees in Coastal British Columbia". Water Qual. Res. J. Can., 44(1): 16–25.
Van Stan, J.T. II, M.T. Jarvis, D.F. Levia Jr., and J. Friesen. 2011. "Instrumental Method for Reducing Error in Compression-Derived Measurements of Rainfall Interception for Individual Trees". Hydrol. Sci. J., 56(6): 1061–1066.
Muzylo, A., P. Liorens, F. Valente, JJ. Keizer, F. Domingo, and J.H.C. Gash. 2009. "A Review of Rainfall Interception Modeling". Journal of Hydrology, 370: 191–2006.
Herwitz, S.R., and R.E. Slye. 1995. "Three-Dimensional Modeling of Canopy Tree Interception of Wind-Driven Rainfall". Journal of Hydrology, 168: 205–226.
Klaassen, W., F. Bosveld, and E.D. Water, 1998. "Water Storage and Evaporation as Constituents of Rainfall Interception". Journal of Hydrology, 212–213: 36–50.
Spohrer, K., C. Jantschke, L. Herrmann, M. Engelhardt, S. Pinmanee, and K. Stahr. 2006. "Lychee Tree Parameters for Water Balance Modeling". Plant & Soil, 284: 59–72.
Muoghalu, J.I., and S.O. Johnson. 2000. Interception, pH and Solid "Content of Rainfall in a Nigerian Lowland Rain Forest". Afr. Jr. Ecol., 38: 38–46.
Ramirez, J.A., and S.U.S Senarath. 1999. "A Statistical-Dynamical Parameterization of Interception and Land Surface-Atmosphere Interactions". Journal of Climate, 13: 4050–4063.
Uijlenhoet, R., and D.S. Torres. 2006. "Measurement and Parameterization of Rainfall Microstructure". Journal of Hydrology, 328: 1–7.
Rutter, A.J., K.A. Kershaw, P.C. Robins, and A.J. Morton. 1971. "A Predictive Model of Rainfall Interception in Forests, I. Derivation of the Model from Observations in a Plantation of Corsican Pine". Agric. Meteorol., 9 (1971/1972): 367–384.
Pearce, A.J, J.H.C. Gash, and J.B. Stewart. 1980. "Rainfall Interception in a Forest Stand Estimated from Grassland Meteorological Data". Journal of Hydrology, 46: 147–163.
Calder, I.R. 1977. "A Model of Transpiration and Interception Loss from a Spruce Forest in Plynlimon, Central Wales". Journal of Hydrology, 33: 247–265.
Lipták B.G., E.J. Schaffer, and T.J. Williams. 1982. "Instrument Terminology and Performance: Instrument Engineers Handbook". Liptak ed. Pennsylvania: Chilton Book Company.
Hӧrmann, G., A. Branding, T. Clemen, M. Herbst, A. Hinrichs, and F. Thamm. 1996. "Calculation and Simulation of Wind Controlled Canopy Interception of Beech Forest in Northern Germany". Agricultural and Forest Meteorology, 79: 131–148.
Guevara-Escobar, A., E. González-Sosa, C. Véliz-Chávez, E. Ventura-Ramos, and M. Ramos-Salinas. 2007. "Rainfall Interception and Distribution Patterns of Gross Precipitation Around an Isolated Ficus benjamina Tree in an Urban Area". Journal of Hydrology, 333:532–541.
Wani, M.A., and R.K. Manhas, 2012. "Rainfall Interception in Relation to the Tree Architecture of Pinus wallichiana A.B. Jackson". Current Science, 103(7): 821–827.
Livesley, S.J., P.J. Gregory, and R.J. Buresh. 2004. "Competition in Tree Row Agroforestry Systems. 3. Soil Water Distribution and Dynamics". Plant and Soil, 264: 129–139.
Ge, Z.M., S. Kellomäki, H. Peltola, X. Zhou, K.Y. Wang, and H. Väisänen. 2011. "Impact of Changing Climate on the Productivity of Norway Spruce Dominant Stands with a Mixture of Scots Pine and Birch in Relation to Water Availability in Southern and Northern Finland". Tree Physiology, 31: 323–338.
Wang, L., S.P. Wang, H.B. Shao, Y.J. Wu, and Q.J. Wang. 2012. "Simulated Water Balance of Forest and Farmland in the Hill and Gully Region of the Loess Plateau in China". Plant Biosystems, 146: 226–243.
Simonin, K.A., L.S. Santiago, and T.E. Dawson. 2009. "Fog Interception by Sequoia sempervirens (D. Don) Crowns Decouples Physiology from Soil Water Deficit". Plant, Cell & Environment, 32: 882–892.
Massonnet, C., J.L. Regnard, O.E. Lauri, E, Sostes, and H. Sinoquet. 2008. Contributions of Foliage Distribution and Leaf Functions to Light. Tree Physiology, 28: 665–678.
Reynolds, R.F., W.L. Bauerle, and Y. Wang. 2009. "Simulating Carbon Dioxide Exchange Rates of Deciduous Tree Species: Evidence for a General Pattern in Biochemical and Water Stress Response". Annals of Botany, 104: 775–784.
Ritter, A., C.M. Regalado, and G. Aschan. 2008. "Fog Water Collection in a Subtropical Elfin Laurel forest of the Garajonay National Park (Canary Islands): A Combined Approach Using Artificial Fog Catchers and a Physically based Impaction Model". Journal of Hydrometeorology, 9: 920–935.
Wang, S. 2008. "Simulation of Evapotranspiration and Its Response to Plant Water and CO2 Transfer Dynamics". Journal of Hydrometeorology, 9: 426–443.
Ponette-González, A.G., K.A. Weathers, and L.M. Curran. 2010. "Water Inputs Across a Tropical Montane Landscape in Veracruz, Mexico: Synergistic Effects of Land Cover, Rain and Fog Seasonality, and Interannual Precipitation". Global Change Biology, 16: 946–963.
Mauce, K.J., J.A. Delgado, W.C. Bausch, K. Barbarick, and G. McMaster. 2008. "New Weighing Method to Measure Shoot Water Interception". Journal of Irrigation and Drainage Engineering, 134(3): 349–355.
Giacomin, A., and P. Trucchi. 1992. "Rainfall Interception in a Beech Coppice (Acquerino, Italy)". Journal of Hydrology, 137: 141–147.
Toba, T., and T. Ohta. 2005. An Observational Study of the Factors That Influence Interception Loss in Boreal and Temperate Forests". Journal of Hydrology, 313: 208–220.
Gash, J.H.C., and A.J. Morton. 1978. "An Application of the Rutter Model to the Estimation of the Interception Loss from Thetford Forest". Journal of Hydrology, 38: 49–58.
Valente, F., J.S. David, and J.H.C. Gash. 1997. "Modelling Interception Loss for Two Sparse Eucalypt and Pine Forets in Central Portugal Using Reformulated Rutter and Gash Analytical Models". Journal of Hydrology, 190: 141–162.
Rowe, L.K. 1983. "Rainfall Interception by an Evergreen Beech Forest, Nelson, New Zealand". Journal of Hydrology, 66): 143–158.
Llorens, P., and F. Gallart. 2000. "A Simplified Method for Forest Water Storage Capacity Measurement". Journal of Hydrology, 240: 131–144.
Mangkoedihardjo, S. 2012. Get Ready. Surabaya: ITS Press.
DOI:
http://dx.doi.org/10.14203/instrumentasi.v38i2.59
Copyright (c) 2017 Instrumentasi
Copyright &copy 2015 Jurnal Instrumentasi (p-ISSN:
0125-9202
, e-ISSN:
2460-1462
). All Rights Reserved.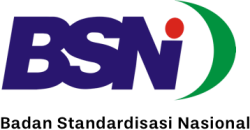 This work is licensed under a
Creative Commons Attribution-NonCommercial 4.0 International License
.