COMPARISON AND CORRELATION AMONG MEASUREMENT RESULTS OF OBSERVATORY, HELLMAN, AND TIPPING BUCKET SENSORS
Abstract
Rainfall data analysis from three types of sensors installed on Maritime Meteorology Station owned by Indonesian Agency for Meteorology, Climatology and Geophysics (BMKG's) in Pontianak has been carried out. The three types of sensors were Observatory (OBS), Hellman, and Tipping Bucket (TB). This research used analysis of variance (ANOVA) and correlation tests because although calibrations to the rainfall sensors are performed every year, their measurement results are still different.Comparison results showed that there were no significant differences among them, while correlation tests revealed that there were strong correlations between the measurement results of OBS and Hellman (0.9457), OBS and TB (0.9869), and Hellman and TB (0.9651).
Keywords
rainfall, raingauge, ANOVA, correlation
References
Wijonarko, S. & T. Maftukhah 2016. Instrumentation Development for Rainfall Interception Measurement on A Tree using Water Balance Method. The 2016 Conference on Fundamental and Applied Science for Advanced Technology (ConFAST). http://dx.doi. org/10.1063/1.4953930.
Maftukhah, T. 2014. Instrumen Neraca Air untuk Pulau Kecil. Laporan Kegiatan Kompetitif LIPI Tahun Anggaran 2012 s/d 2014.
Kambuaya, B. 2011. Status Lingkungan Hidup Indonesia 2010. Kementerian Lingkungan Hidup Republik Indonesia, ISBN 978-602-8358-39-2.
Dwiratna N.P.S., G. Nawawi & C. Asdak 2013. Analisis Curah Hujan Dan Aplikasinya dalam Penetapan Jadwal dan Pola Tanam Pertanian Lahan Kering di Kabupaten Bandung. Bionatura-Jurnal Ilmu-ilmu Hayati dan Fisik. ISSN 1411 – 0903. Vol. 15, No. 1, Maret 2013: 29 – 34.
Nur-Wakhid, H., S. Arifin & B.L. Widjiantoro 2012. Perancangan Sistem Prediktor Cuaca Maritim dengan Menggunakan Metode Fuzzy Takagi Sugeno. Jurnal Teknik Pomits Vol. 1, No. 1,, Tahun 2012: 1-6.
Battan, L. J. 1987. Precipitation. In: The encyclopedia of climatology (J. E. Oliver & R.W. Fairbridge, eds.). Van Norstrand Reinhold, New York: p. 688.
WMO No. 8 2008. Guide to Meteorological Instruments and Methods of Observation. 7th Ed.
Yang, D., B.E. Goodison & J.R. Metcalfe 1988. Accuracy of NWS 80 Standard Nonrecording Precipitation Gauge: Results and Application of WMO Intercomparison. Journal of Atmospheric and Oceanic Technology. Vol. 15.
WMO No. 49 2006. Technical Regulations Volume Iii. Hydrology. Basic Documents no 2, p: D.1.2.1.
Lanza, L. et al. 2005. WMO Laboratory Intercomparison of Rainfall Intensity Gauges.
Wijonarko, S. & T. Maftukhah. A method to compare two hyetometer calibrators. PPI 2016.
Hendayana, D. 2011. Mengenal Nama dan Fungsi Alat‐alat Pemantau Cuaca dan Iklim. https:// dhkangmas.files.wordpress.com/2011/06/mengenal-nama-dan-alat-deteksi- cuaca-dan-iklim.pdf. Diakses tanggal 31 Agustus 2016.
Galih, P.R., R. Endah & Dzulkiflih 2015. Perancangan dan Pengujian Penakar Hujan Tipe Tipping Bucket dengan Sensor Photo – Interrupter Berbasis Arduino. Jurnal Inovasi Fisika Indonesia. Vol. 04, No. 03, Tahun 2015: 71 – 76.
Maftukhah, T. 2010. Metodologi Umpanbalik Relevansi Fuzzy Menggunakan Modifikasi Vektor Kueri dan Inferensi Bayesian pada Sistem perolehan Citra berbasis Isi. Disertasi. Universitas Indonesia.
Shayib, M.A. 2013. Applied Statistics 1st Edition, ISBN: 978-87-403-0493-0. Bookboon.Com.
Samsudi. 2008. Bahan Ajar Statistika. Jurusan Teknik Mesin Fakultas Teknik, Universitas Negeri Semarang.
Yasmin. F. 2008. Perbandingan Penakar Hujan di Berbagai Ketinggian Posisi Pemasangan dan Ukuran Diameter Mulut Penampang, Skripsi. Departemen Geofisika Dan Meteorologi Fakultas Matematika Dan Ilmu Pengetahuan Alam Institut Pertanian Bogor.
Ikromi Fahmi, "Analisis Pencarian Data Curah Hujan yang Hilang dengan Model Periodik Stokastik (Studi Kasus Wilayah Kabupaten Pringsewu)", Jurnal Rekayasa, Vol. 19, No. 2, Agustus 2015
Swarinoto, Yunus S; dan Husain. 2012. Estimasi Curah Hujan Harian dengan Metode Auto Estimator (Kasus Jayapura dan Sekitarnya). Jurnal Meteorologi dan Geofisika Vol 13, No 1, Tahun 2012: 53-61.
Nurdiansyah, Denny. 2014. Statsdata (Statistical Data Analyst). http:// www.statsdata.my.id/2014/04/penyajian-data-statistik.html. Diakses tanggal 1 September 2016.
DOI:
http://dx.doi.org/10.14203/instrumentasi.v40i1.52
Copyright (c) 2018 Instrumentasi
Copyright &copy 2015 Jurnal Instrumentasi (p-ISSN:
0125-9202
, e-ISSN:
2460-1462
). All Rights Reserved.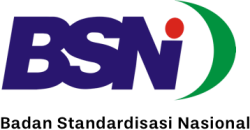 This work is licensed under a
Creative Commons Attribution-NonCommercial 4.0 International License
.