PERANCANGAN OPTICAL POWER METER MULTI-WAVELENGTH MENGGUNAKAN RASPBERRY PI
Abstract
Tulisan ini menjelaskan tentang pembuatan optical power meter (OPM) menggunakan Raspberry Pi sehingga disebut RPi OPM. Penelitian yang dilakukan meliputi perancangan rangkaian pengondisian sinyal dan sistem pengolahan data dengan Raspberry Pi. Pengondisi sinyal berupa transimpedansi amplifier dengan enam buah resistansi, yaitu 100 Ω, 1 kΩ, 10 kΩ, 100 kΩ, 1 MΩ, dan 10 MΩ sebagai pemilih jangkauan pengukuran daya optik. Di sisi lain, Raspberry Pi berfungsi sebagai pengolah data dan penampung hasil pengukuran. Percobaan menggunakan dua buah sumber cahaya, yaitu laser dioda dengan panjang gelombang 1.310 nm dan 1.552 nm. Hasil pengukuran RPi OPM dibandingkan dengan OPM Anritsu ML9002A sebagai validasi pembacaan. RPi OPM yang telah dibuat mampu mengukur daya optik pada rentang -50 dBm sampai -5 dBm untuk kedua panjang gelombang tersebut. Adapun eror pembacaan memiliki nilai terbesar 0,53 dBm dan terkecilnya 0,01 dBm pada saat mengukur daya laser dioda 1.310 nm, sedangkan 0,41 dBm dan 0,03 dBm saat pada saat mengukur laser dioda 1.552 nm.
Keywords
Optical power meter; pengkondisian sinyal; pengolahan data;raspberry pi
References
Coherent, "Measuring Laser Power and Energy Output," 2010.
S. Krishnan, K. S. Bindra, and S. M. Oak, "A sensitive and high dynamic range cw laser power meter.," Rev. Sci. Instrum., vol. 79, no. 12, pp. 125101–1 –1251016, Dec. 2008.
D. Choudhury, M. Devi, and A. K. Barbara, "Laser power meter : A simple optoelectronic set-up," Indian J. Pure Appl. Phys., vol. 44, no. November, pp. 801–804, 2006.
R. S. Quimby, Photonics and Lasers : An Introduction, First Edit. John Wiley & Sons, New Jersey, 2006.
D. Hanto, A. Setiono, I. T. Sugiarto, T. B. Waluyo, and B. Widiyatmoko, "Perancangan Alat Ukur Pemilih Jangkauan untuk Mengukur daya optik," Telaah, vol. 32, no. 2, pp. 52–55, 2014.
D. Hanto, "Design of Multi-wavelength Optical Power Meter using Feedback Resistor Combination," in ICACOMIT 2015, 2015, pp. 7–10.
A. Bradburry and E. Ben, Learning Python With Raspberry Pi. West Sussex City: John Wiley & Sons, 2014.
C. Bell, Sensor Networks with Arduino and Raspberry P i. New York: APRESS, 2013.
Thorlabs.Inc, "FGA01FC." Thorlabs.com, Ney Jersey, pp. 1–4, 2013.
D. Hanto, N. T. Zamari, A. Setiono, and T. B. Waluyo, "Perancangan Penguat Transimpedansi Ganda pada Sensor Weight In Motion Berbasis Serat Optik," in Prosiding Seminar Nasional Fisika, 2014, pp. 356–359.
Mikroe, "ADC click," Product, 2015. [Online]. Available: http://www.mikroe.com/click/adc/. [Accessed: 11-Dec-2015].
D. Hanto, A. R. Permata sari, and T. B. Waluyo, "Implementasi Finite State Machine (FSM) pada Perancangan Optical Power Meter Menggunakan Arduino D.," in Seminar Nasional Fisika 2015, 2015, pp. 341–345.
DOI:
http://dx.doi.org/10.14203/instrumentasi.v40i1.51
Copyright (c) 2018 Instrumentasi
Copyright &copy 2015 Jurnal Instrumentasi (p-ISSN:
0125-9202
, e-ISSN:
2460-1462
). All Rights Reserved.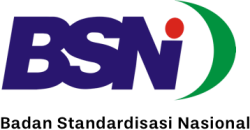 This work is licensed under a
Creative Commons Attribution-NonCommercial 4.0 International License
.