EVALUATION OF MAGNETIC SUSCEPTIBILITY MEASUREMENT ON WEIGHTS
Abstract
The research on the magnetic susceptibility measurement in weight using a Sartorius susceptometer has been done. The magnetic properties of weight should be determined before calibration to ensure that any magnetic interaction is negligible. This is important because magnetic forces can increase due to the interaction of two standard masses or the use of mass comparator instruments while weighing the weight or the interactions between magnetic forces with the environment. A susceptometer equipment for measuring magnetic susceptibility has been developed in KIM LIPI and has been successfully applied to measure mass standard with a nominal weight of 1 kg. From this research, it is known that the value of the magnetic susceptibility of sample weights is still in the tolerance limit permitted by Organisation Internationale de Métrologie Légale (OIML), so that the magnetic interactions in standard mass measurements are negligible.
DOI:
http://dx.doi.org/10.14203/instrumentasi.v37i1.5
Copyright (c) 2014 Insturmentasi
Copyright &copy 2015 Jurnal Instrumentasi (p-ISSN:
0125-9202
, e-ISSN:
2460-1462
). All Rights Reserved.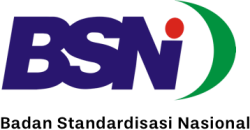 This work is licensed under a
Creative Commons Attribution-NonCommercial 4.0 International License
.