PENGUKURAN KADAR HEMOGLOBIN (Hb) DARAH DENGAN METODE NONINVASIF MENGGUNAKAN LASER
Abstract
Pengukuran Hb darah umumnya menggunakan metode invasif, namun metode ini memiliki beberapa kekurangan, di antaranya kurang efisien dan kurang ramah bagi pasien yang takut dengan jarum suntik. Banyak penelitian yang telah dilakukan melalui metode dengan perbedaan teknik yang dilakukan. Pulse oximetry, diffuse reflectance spectroscopy, photoplethysmograph, dan digital photography dengan image processing adalah beberapa teknik yang dilakukan untuk mendapatkan kadar Hb dengan metode noninvasif. Penelitian ini bertujuan untuk membuat alat ukur kadar Hb menggunakan laser dengan metode noninvasif. Teknik ini mengadopsi hukum Beer-Lambert tentang spectroscopy, laser sebagai sumber cahaya dan photodetector sebagai sensor optis yang menangkap intensitas cahaya melalui sampel darah. Metode penelitian ini dilakukan dengan cara mengambil sampel darah relawan yang diukur dengan HAMA dan relawan tersebut diukur dengan alat ukur yang telah dibuat. Hasil pengukuran keduanya dijadikan conditional constrain untuk mementukan persamaan matematis sebagai transfer alih antara intensitas cahaya yang ditangkap oleh photodetector dan kadar Hb. Relawan terdiri atas laki-laki dan perempuan dengan rentang umur 20–40 tahun. Alat ukur kadar Hb yang telah dibuat mempunyai tingkat akurasi 91% dan dapat digunakan langsung oleh masyarakat.
Keywords
hukum Beer-Lambert, hemoglobin, laser, noninvasif, prototipe
References
M. R. Macknet, M. Allard, R. L. Applegate, and J. Rook, "The accuracy of noninvasive and continuous total hemoglobin measurement by pulse CO-Oximetry in human subjects undergoing hemodilution.," Anesth. Analg., vol. 111, no. 6, pp. 1424–6, Dec. 2010.
S. J. Barker and J. J. Badal, "The measurement of dyshemoglobins and total hemoglobin by pulse oximetry.," Curr. Opin. Anaesthesiol., vol. 21, no. 6, pp. 805–810, 2008.
J. J. Patil and D. G. Maloney, "Measurement of pulse oximetry, capnography and pH," Anaesth. Intensive Care Med., vol. 15, no. 11, pp. 522–525, 2014.
S. P. H. G, P. S. Ramkumar, G. K. Prabhu, and A. N. Babu, "Methods and Devices to Determine Hemoglobin Non Invasively : A Review," Int. J. Sci. Eng. Rechn., vol. 937, no. 3, pp. 934–937, 2014.
H.-P. F. Brecht, D. S. Prough, Y. Y. Petrov, I. Y. Petrova, D. J. Deyo, and R. O. Esenaliev, "Accurate, noninvasive measurement of total hemoglobin concentration with optoacoustic technique.," Conf. Proc. Annu. Int. Conf. IEEE Eng. Med. Biol. Soc. IEEE Eng. Med. Biol. Soc. Annu. Conf., vol. 1, pp. 375–6, Jan. 2004.
R. O. Esenaliev, I. V. Larina, K. V. Larin, D. J. Deyo, M. Motamedi, and D. S. Prough, "Optoacoustic technique for noninvasive monitoring of blood oxygenation: a feasibility study," Appl. Opt., vol. 41, no. 22, p. 4722, 2002.
J. E. Bender, A. B. Shang, E. W. Moretti, B. Yu, L. M. Richards, and N. Ramanujam, "Noninvasive monitoring of tissue hemoglobin using UV-VIS diffuse reflectance spectroscopy: a pilot study.," Opt. Express, vol. 17, no. 26, pp. 23396–23409, 2009.
J. Allen, "Photoplethysmography and its application in clinical physiological measurement.," Physiol. Meas., vol. 28, no. 3, pp. R1–39, Mar. 2007.
S. Suner, G. Crawford, J. McMurdy, and G. Jay, "Non-invasive determination of hemoglobin by digital photography of palpebral conjunctiva.," J. Emerg. Med., vol. 33, no. 2, pp. 105–11, Aug. 2007.
E. Merrick and T. Hayes, "Continuous noninvasive measurement of arterial blood oxygen levels," Hewlett-Packard, vol. 28, no. 2, pp. 1–10, 1976.
Connie C.W. Hsia; M.D., "Respiratory Function of Hemoglobin," N. Engl. J. Med., vol. 338, pp. 239–248, 1998.
J. P. Ebben, D. T. Gilbertson, R. N. Foley, and A. J. Collins, "Hemoglobin level variability: associations with comorbidity, intercurrent events, and hospitalizations.," Clin. J. Am. Soc. Nephrol., vol. 1, no. 6, pp. 1205–1210, 2006.
J. K. A Abbasi, S Verma, "Anemia of Chronic Kidney Disease," J. Clin. Med., vol. 21, no. 3, pp. 181–195, 2014.
B. Bain, Blood cells: A practical guide, Fourth Edi. 2008.
T. V. Patel and A. K. Singh, "Anemia in Chronic Kidney Disease: New Advances," Heart Fail. Clin., vol. 6, no. 3, pp. 347–357, 2010.
D. T. Gilbertson, J. P. Ebben, R. N. Foley, E. D. Weinhandl, B. D. Bradbury, and A. J. Collins, "Hemoglobin level variability: Associations with mortality," Clin. J. Am. Soc. Nephrol., vol. 3, no. 1, pp. 133–138, 2008.
DOI:
http://dx.doi.org/10.14203/instrumentasi.v40i1.49
Copyright (c) 2018 Instrumentasi
Copyright &copy 2015 Jurnal Instrumentasi (p-ISSN:
0125-9202
, e-ISSN:
2460-1462
). All Rights Reserved.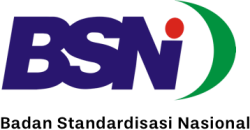 This work is licensed under a
Creative Commons Attribution-NonCommercial 4.0 International License
.