The Droplet Measurement Application Software of Jet Pulse System Portable Fogging Machine Using Image Processing
Abstract
Jet pulse system portable fogging machine is used to control pest, vector, damaging micro organism and unpleasant odor. The machine produces and sprays out fog. One of the fogging machine testing parameters is droplet size accuracy level testing complying with SNI-05-7190-2006. At the moment, the droplet measurement is done by manual estimation using scaled microscope, but this method is not effective. Therefore, a new method is needed to support the testing effectively and efficiently. As a result, application software to measure droplet diameter of the fogging machine is made. The droplet diameter measurement result has been tested and it is certain that the result is close to the values of manual estimation. Therefore, the software can also be used to support the conduction of fogging machine testing.
Keywords: fogging machine, SNI-05-7190-2006, droplet, testing
References
Badan Standarisasi Nasional. 2006. SNI- 05- 7190-2006 mesin pengasap jinjing (fogging machine) sistim pulsa jet.
Iwasaki, Y. et al. 2010. An Automatic Measurement Algorithm for the Diameters of Carbon Nanotubes by Using Image Processing, Springer Scirence+business Media B.V
Qt Creator. 2013. http://qt-project.org/wiki/ QtCreatorWhitepaper, accessed on September 12, 2013.
Willow Garage, Open Computer Vision, https://www.willowgarage.com/pages/software/opencv, accessed on September 20, 2013.
Open Source Computer Vision, http://opencv. org/, accessed on September 20, 2013.
Canny, J., http://docs.opencv.org/doc/tutorials/ imgproc/imgtrans/canny_detector/canny_detector.html#result, accessed on October 10, 2013.
Bradski, G. & A. Kaehler. 2008. Learning openCV: computer vision with the open CV library. O'Reilly Media
Canny, J. 1986. A computational approach to edge detection. IEEE Transactions on Pattern Analysis and Machine Intelligence, Vol. PAMI- 8, No 6, November 1986.
DOI:
http://dx.doi.org/10.14203/instrumentasi.v37i2.41
Copyright (c) 2016 Instrumentasi
Copyright &copy 2015 Jurnal Instrumentasi (p-ISSN:
0125-9202
, e-ISSN:
2460-1462
). All Rights Reserved.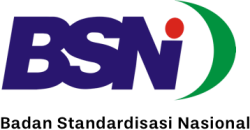 This work is licensed under a
Creative Commons Attribution-NonCommercial 4.0 International License
.