The Characteristics of Digital Temperature Sensor Ds18b20: Temperature Rise and Temperature Target
Abstract
A regulator testing facility of LPG steel tubes has just been developed. The development is performed for chamber using regarding standardization of temperature test in order to comply with the requirement of SNI (Standar Nasional Indonesia - Indonesian National Standard) for regulators of LPG steel tubes. The development is performed by replacing older chamber with a smaller and more efficient one. One of the important instruments that have been developed is a temperature monitoring device inside the chamber. The developed temperature monitoring device consists of DS18B20 sensor and ATmega328 series microcontroller. The purpose of this paper is to show the result of characterization of temperature monitoring system. The characterization is conducted by measuring the system in various temperature as follows: -10°C, 0°C, 20°C, 40°C, and 60°C. The result shows that there is a considerable difference in temperature rise on DS18B20 compared to on thermocouple at temperature set of 0°C at which thermocouple has better error pattern related to the reference temperature. Temperature set of 20°C becomes base characteristic for both temperature rise and temperature target. Compared to its reference temperature, the time period of temperature rise for thermocouple has better performance than that of DS18B20 at temperature under 20°C. However, DS18B20 provides a better deviation than thermocouple for temperature test requirement as stated in temperature test method for SNI gas regulator.
Keywords: DS18B20, temperature rise, deviation, ATmega328, characterization. a
DOI:
http://dx.doi.org/10.14203/instrumentasi.v37i2.38
Copyright (c) 2016 Instrumentasi
Copyright &copy 2015 Jurnal Instrumentasi (p-ISSN:
0125-9202
, e-ISSN:
2460-1462
). All Rights Reserved.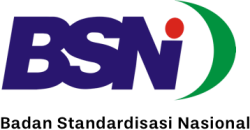 This work is licensed under a
Creative Commons Attribution-NonCommercial 4.0 International License
.