PERANCANGAN SISTEM PENGHASIL GETARAN ARTIFISIAL PADA RENTANG UKUR FREKUENSI SANGAT RENDAH UNTUK LAYANAN KALIBRASI SEISMOMETER
Abstract
Vibration exciter merupakan sistem pengukuran penghasil getaran artificial yang dapat bekerja dalam rentang ukur frekuensi tertentu. Vibration exciter dibutuhkan untuk menjawab kebutuhan permintaan kalibrasi alat ukur dengan lingkup very low frequency vibration, seperti sensor seismometer untuk mitigasi bencana gempa bumi. Perancangan penelitian ini terbagi menjadi dua bagian, yakni melakukan perancangan bagian elektronika dan perancangan bagian mekanika. Secara umum, sistem vibration exciter yang dibuat bekerja dengan cara memasukkan nilai PWM ke Arduino Uno yang menentukan nilai duty cycle dan memberikan tegangan kepada motor DC sebagai aktuator sehingga menimbulkan percepatan angular. Meja getar dari plat aluminium terhubung dengan motor DC dengan menggunakan connecting rod akan bergerak maju dan mundur secara translasi. Nilai pergerakan maju dan mundur akan dideteksi oleh sensor accelerometer dengan menggunakan conditioning amplifier akan mereduksi noise dari pengukuran yang dilakukan. Nilai frekuensi dan percepatan dari meja getar dapat dianalisis dengan metode transformasi Fourier dengan menggunakan pulse analyzer.
Keywords
vibration exciter, Arduino Uno, PWM, motor DC, frekuensi sangat rendah
References
Radar Bali. 2016. "Gunung Rinjani Meletus,Penerbangan ke Lombok Ditutup," Terakhir dimodifikasi pada Agustus 1, 2016. http://radarbali.jawapos.com/read/2016/08/01/4648/gunung-rinjani-meletuspenerbangan-kelombok-ditutup.
Merdeka. 2014. "5 Cara Alam Ingatkan Kita Akan Datangnya Letusan Gunung Berapi," Terakhir dimodifikasi pada Februari 17, 2014.https://www.merdeka.com/teknologi/5-caraalam-ingatkan-kita-akan-datangnya-letusangunung-berapi.html.
BBC. 2016. "BNPB: Enam tewas, tiga kritis akibat awan panas Sinabung." Terakhir dimodifikasi
pada Mei 22, 2016. http://www.bbc.com/indonesia/berita_indonesia/2016/05/160522_indonesia_korban_sinabung.
Winarno, S. 2011. "House Seismic Vulnerability and Mitigation Strategic: Cases of Yogyakarta
City." Jurnal Penanggulangan Bencana 2(2): 1–8.
Parwanto, N. B. dan T. Oyama. 2014. "A Statistical Analysis and Comparison of Historical Earthquake and Tsunami Disasters in Japan and Indonesia." International Journal of Disaster Risk Reduction 7: 122–141.
BMKG. "Peta Jaringan Stasiun Seismik yang Digunakan oleh BMKG." Diakses pada Diakses pada Januari 15, 2016. https://inatews.bmkg.go.id/new/meta_eq.php.
JCGM 200:2008. 2008. International Vocabulary of Metrology: Basic and General Concepts and Associated Terms (VIM).
BIPM. 2016. "The BIPM Key Comparison Database, Metrology Area." Diakses pada Januari 22, 2016. http://www.bipm.org/exalead_kcdb/exa_kcdb.jsp?_p=AppB&_q=indonesia&x=0&y=0.
BIPM. 2016. "The BIPM Key Comparison Database, CMC Area." Diakses pada Januari 22, 2016. http://www.bipm.org/exalead_kcdb/exa_kcdb.jsp?_p=AppC&_q=indonesia&x=0&y=0.
Mende, M., dan H. Nicklich. 2015. "Calibration of Very Very low frequency Accelerometers: A Challenging Task." Diambil dari http://www.sandv.com/downloads/1105nick.pdf
Lee, G. M., Ju., dan Y.H. Park., M.S. 2013. "Development of A Very low frequency Shaker using MR Dampers." International Journal of Precision Engineering and Manufacturing 14: 1647–1650.
He, W., X. Zhang, C. Wang, R. Shen, dan M. Yu. 2014. "A Long Stroke Horizontal Electromagnetic Vibrator for Ultralow-Frequency Vibration Calibration." Measurement Science and Technology 25: 1–6.
Ohm, W. K., L. Wu, P. Hanes, dan G. S. K. Wong. 2006. "Generation of Very Low Frequency Vibration Using A Cantillever Beamfor Calibration Accelerometers." Journal of Sound and Vibration 289: 192–209.
Rhorer, D., dan B. Payne. 2001. Preliminary Design of a very low frequency vibration calibration system. ASPE Procedings.
Dewanto, J., dan N. Jonoadji. 1999. "Mekanisme Gerak Translasi Bolak-Balik dengan Ulir Silang." Jurnal Teknik Mesin 1(1): 14–18.
Lee, W. H., B. J. Gu, Y. Nishida, H. Takao, K. Sawada, dan M. Ishida. 2010. "Oscillation-Controlled CMOS Ring Oscillator for Wireless Sensor Systems." Microelectronics Journal 41: 815–819.
DOI:
http://dx.doi.org/10.14203/instrumentasi.v40i2.34
Copyright (c) 2018 Instrumentasi
Copyright &copy 2015 Jurnal Instrumentasi (p-ISSN:
0125-9202
, e-ISSN:
2460-1462
). All Rights Reserved.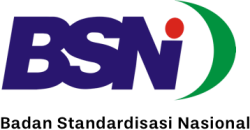 This work is licensed under a
Creative Commons Attribution-NonCommercial 4.0 International License
.