Degradation Characteristics of Wastewater Containing 2-Chlorophenol and 4-Chlorophenol Compounds, Using a Dielectric Barrier Discharge (DBD) Cold Plasma Reactor
Abstract
Wastes containing phenolic compounds, including 2-chlorophenol and 4-chlorophenol at a threshold exceeding 50 mg / L, are very harmful to the environment. The processing of waste containing phenolic compounds using ozone and plasma technology is therefore an environmentally friendly and relatively inexpensive solution. The processing carried out in this study uses ozone plasma technology. Plasma is generated by high voltage transformator which is fed into electrodes wound on a reactor made of quartz glass. The reactor type is dielectric barrier discharge (DBD) have the ability to degrade these waste, by producing reactive oxygen species, including •OH, •O2- and molecular species of O3, H2O2. Subsequently, active species with high energy are transferred to the liquid phase, to react with chlorophenol compounds. According to the results, the dielectric barrier discharge plasma reactor using electrode coils was able to degrade waste containing 2-chlorophenol compounds by 70.96% and 79.41%, in acidic and alkaline conditions, respectively, while, 4-chlorophenol was degraded by 23.42% and 53.54%, in acidic and alkaline conditions, respectively.
Keywords
Dielectric barrier discharge; Plasma; 2-Chlorophenol; 4-Chlorophenol; Waste
References
Hama Aziz, K.H., Miessner, H., Mueller, S., Mahyar, A., Kalass, D., Moeller, D., Khorshid, I., Rashid, M.A.M., 2018. Comparative study on 2,4- dichlorophenoxyacetic acid and 2,4-dichlorophenol removal from aqueous solutions via ozonation, photocatalysis and non-thermal plasma using a planar falling film reactor. J. Hazard Mater. 343, 107-115.
Li, C.-Q., Trudel, L.J., Wogan, G.N., 2002. Genotoxicity, mitochondrial damage, and apoptosis in human lymphoblastoid cells exposed to peroxynitrite generated from SIN-1. Chem. Res. Toxicol. 15, 527-535.
Biljana P. Dojcˇinovic, Dragan Manojlovic , Goran M. Roglic, Bratislav M. Obradovic, Milorad M. Kuraica, Jagosˇ Puric, 2008. Plasma assisted degradation of phenol solutions. Elsevier Ltd. Vacuum 83, 324-237.
Ray, D. & Subrahmanyam, C. (2016). CO2 Decomposition in A Packed DBD Plasma Reactor: Influence of Packing Materials. RSC Advances, 6, 39492- 39499.
Saraslifah, Nur, M. & Arianto, F. (2016). Pengaruh Ozon yang Dibangkitkan Melalui Reaktor Plasma Berpenghalang Dielektrik Elektroda Silinder Spiral Terhadap Pengawetan Cabai.
Schiorlin, M., Paradisi, C., Brandenburg, R., Schmidt, M., Marotta, E., Giardina, A. & Basner, R. (2015). Pollutant Degradation in Gas Streams by means of Non-Thermal Plasmas. Current Air Quality Issues.
Crompton, T. R. (1992). Comprehensive Water Analysis: Two Volume Set, CRC Press.
Jiang, B., Zheng, J., Qiu, S., Wu, M., Zhang, Q., Yan, Z. & Xue, Q. (2014). Review on electrical discharge plasma technology for wastewater remediation. Chemical Engineering Journal, 236, 348-368.
Wang, J., Zhu, R., Chen, X. & Chen, J. (2008). Mechanism and Kinetics of 2- Chlorophenol Decomposition Using Coupled Ultrasound and Electrocatalysis. Science in China Series B: Chemistry, 51, 577-585.
Lukes, P., Et Al. (2003). Non-Thermal Plasma Induced Decomposition of 2- Chlorophenol in Water. Acta Physica Slovaca, 53, 423-428.
Sung, M. & Huang, C. P. (2007). Kinetics of the Degradation of 2-Chlorophenol By Ozonation at pH 3. J Hazard Mater, 141, 140-7.
Bian, W., Song, X., Liu, D., Zhang, J. & Chen, X. (2011). The Intermediate Products in the Degradation of 4-Chlorophenol by Pulsed High Voltage Discharge in Water. J Hazard Mater, 192, 1330-9.
DOI:
http://dx.doi.org/10.31153/instrumentasi.v45i2.257
Copyright (c) 2021 Instrumentasi
This work is licensed under a
Creative Commons Attribution-NonCommercial 4.0 International License
.
Copyright &copy 2015 Jurnal Instrumentasi (p-ISSN:
0125-9202
, e-ISSN:
2460-1462
). All Rights Reserved.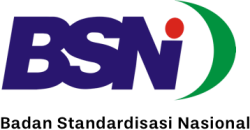 This work is licensed under a
Creative Commons Attribution-NonCommercial 4.0 International License
.