KESESUAIAN PRODUK PENGERAS SUARA TANPA KABEL DI INDONESIA TERHADAP STANDAR ELECTROMAGNETIC COMPATIBILITY UNTUK PARAMETER UJI EMISI RADIASI 30 – 1000 MHz
Abstract
Seiring dengan kemajuan teknologi global serta mulai masuknya era industri 4.0 saat ini mulai banyak produk yang memiliki fitur komunikasi secara wireless. Produk elektronik berupa pengeras suara merupakan salah satu produk elektronik yang umum memiliki fitur wireless. Pemerintah Indonesia melalui Kementerian Komunikasi dan Informatika memiliki tanggung jawab untuk mengatur dan mengawasi peredaran barang masuk dengan fitur wireless. Regulasi Electromagnetic Compatibility (EMC) mulai diterapkan dalam persyaratan masuk produk dengan komunikasi wireless ke Indonesia. Emisi secara radiasi merupakan salah satu persyaratan pada CISPR 32 tahun 2015. Pengujian ini dilakukan untuk melihat kesesuaian produk pengeras suara dengan fitur wireless yang akan beredar di Indonesia dengan standar. Metode pengujian yang digunakan  mengacu pada standar CISPR 32. Dari pengujian yang telah dilakukan diketahui bahwa 20% dari sampel yang diuji berada di atas batas CISPR 32.
Keywords
Pengeras Suara, EMC, CISPR 32, Emisi Radiasi
References
Domurat-Linde, A., & Hoene, E. (2012). Analysis and Reduction of Radiated EMI of Power Modules. Integrated Power Electronics Systems (CIPS), 2012 7th International Conference On, 9, 1–6.
Dutta, A., & Ang, S. S. (2016). Electromagnetic Interference Simulations for Wide-Bandgap Power Electronic Modules. IEEE Journal of Emerging and Selected Topics in Power Electronics, 4(3), 757–766. https://doi.org/10.1109/JESTPE.2016.2573315
Huang, W., Pommerenke, D., Xiao, J., Liu, D., Min, J., Muchaidze, G., … Kim, K. H. (2009). A measurement technique for ESD current spreading on a PCB using near field scanning. IEEE International Symposium on Electromagnetic Compatibility, 18–23. https://doi.org/10.1109/ISEMC.2009.5284636
Indonesia, S. N., & Nasional, B. S. (2018). Kompatibilitas elektromagnetik perangkat multimedia – Persyaratan emisi. BSN, 2015.
Karadağ, T., Yüceer, M., & Abbasov, T. (2016). A large-scale measurement, analysis and modelling of electromagnetic radiation levels in the vicinity of GSM/UMTS base stations in an urban area. Radiation Protection Dosimetry, 168(1), 134–147. https://doi.org/10.1093/rpd/ncv008
Kemenkominfo. (2019). PERDIRJEN SDPPI NO 2 TAHUN 2019 Persyaratan Teknis Alat dan/atau Perangkat Telekomunikasi Wireless Local Area Network.
Kemenperin. (2015). Permenperin No 51 Tahun 2015 PE.
Kemenperin. (2017). Permenperin No 36 Tahun 2017 Lembaga Penilaian Kesesuaian Dalam Rangka Pemberlakuan dan Pengawasan Standar Nasional Indonesia Terhadap Produk Industri Elektronika Yang Diberlakukan Secara Wajib. Kementerian Perindustrian.
Mehri, M. (2016). The Analysis of EMI Effects on the Performance of Electronic Systems Implemented on a PCB. 5–8.
Morgan. (2011). A Handbook for EMC Testing and Measurement. A Handbook for EMC Testing and Measurement. https://doi.org/10.1049/pbel008e
Special, I., On, C., & Interference, R. (2012). INTERNATIONAL STANDARD IEC CISPR 32.
DOI:
http://dx.doi.org/10.31153/instrumentasi.v45i1.234
Copyright (c) 2021 Instrumentasi
This work is licensed under a
Creative Commons Attribution-NonCommercial 4.0 International License
.
Copyright &copy 2015 Jurnal Instrumentasi (p-ISSN:
0125-9202
, e-ISSN:
2460-1462
). All Rights Reserved.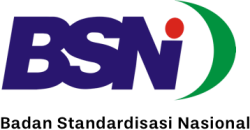 This work is licensed under a
Creative Commons Attribution-NonCommercial 4.0 International License
.