NORMALISASI KORELASI SILANG SEISMOMETER BROADBAND TRILIUM -120P DAN SHORT-PERIOD DS-04A CO-LOCATED SAAT NYEPI
Abstract
Penulis melakukan percobaan membandingkan hasil rekaman seismometer Broadband Trilium-120P dan Short-period DS-04A yang diletakkan secara berdampingan (co-located) dengan memanfaatkan momen Hari Raya Nyepi. Penelitian ini bertujuan untuk membandingkan unjuk kerja seismometer Broadband Trilium-120P dengan Short-period DS-04A pada saat tidak adanya gangguan antropogenik dalam waktu satu hari menggunakan metode normalisasi korelasi silang. Data yang digunakan adalah rekaman sinyal ketiga komponen masing-masing sensor. Terdapat peningkatan signifikan nilai normalisasi korelasi silang antara hasil rekaman kedua seismometer setelah koreksi instrumen pada ketiga komponennya. Pengaruh medan gravitasi Bulan dan Matahari memengaruhi nilai korelasi harian.  Untuk mencari nilai getaran tanah sesungguhnya perlu menghilangkan respons instrumen dengan melakukan dekonvolusi sinyal terhadap respons instrumennya. Uji korelasi sensor co-located perlu dilakukan berkala untuk mengetahui unjuk kerja masing-masing sensor mengingat alat kalibrasi yang terbatas. 
Keywords
seismometer, broadband, short-period, Nyepi, normalisasi korelasi silang
References
Ackerley N. (2014). Principles of Broadband Seismometry. (eds) Encyclopedia of Earthquake Engineering. Springer:Berlin, https://doi.org/10.1007/978-3-642-36197-5_172-1.
Anderson, J. F. dan Lees, J. M. (2014). Instrument Corrections by Time-Domain Deconvolution. Seismological Research Letters, Vol. 85, p. 197-201, https://doi.org/10.1785/0220130062.
Bormann, P. (2009). New Manual of Seismological Observatory Practice-NMSOP. GFZ:Postdam (versi elektronik).
Gunawan, H. (2008) Analisis Data Geofisika Monitoring Gunungapi Berdasarkan Analitik dan Diskrit (Bagian II): Contoh Kasus Koreksi Instrumen dalam Penentuan Amplitudo Seismogram Digital. Bulletin Vulkanologi dan Bencana Geologi, Vol. 3 p. 13– 16.
Hable, S., Sigloch, K., Barruol, G., Stähler, S., C., Hadziioannou, C. (2018). Clock errors in land and ocean bottom seismograms: high-accuracy estimates from multiple-component noise cross-correlations, Geophysical Journal International, Volume 214(3), P. 2014–2034, https://doi.org/10.1093/gji/ggy236
Haney, M. M., Power, J., West, M. dan Michaels, P. (2012). Causal Instrument Corrections for Short-period and Broadband Seismometers, Seismological Research Letters, Vol. 83(5), p. 834-845, https://doi.org/10.1785/0220120031.
Havskov, J. dan Ottemӧller, L. (2010). Routine Data Processing in Earthquake Seismology. Springer:New York.
Kusuma, E., dan Suryanto, W. (2013). Instrument Corrections for Broadbannd and Short-period Seismometers (Case Study: Japan's Earthquake September 5th 2004). The Third Basic Science International Conference, p. P14-1 – P14-3.
Mao S., Campillo M., van der Hilst R.D., Brenguier F., Stehly L., Hillers G., 2019. High temporal resolution monitoring of small variations in crustal strain by dense seismic arrays, Geophys. Res. Lett., 46(1), 128–137, https://doi.org/10.1029/2018GL079944
Nanometric, Inc. (2006). Trillium 120P, User Guide. Nanometric:Ontario.
Proakis, J. G. dan Manolakis, D. G. (1996). Digital Signal Processing, Principles, Algorithms, and Application. Third Edition.Prentice-hall International, INC:New Jersey.
Scherbaum, F. (2001). Of Poles and Zeros Kluwer Academic Publisher, Netherlands.
Stein, S. dan Wysession, M. (2003). An Introduction to Seismology, Earthquake, and Earth Structure, Blackwell Publishing Ltd, USA.
Taide Enterprise Co., Ltd. (2005). User Manual of TDS-DS04A.
Xu, H., Luo, Y., Tang, C., Zhao, K., Xie, J., & Yang, X. (2018). Systemic Comparison of Seismometer Horizontal Orientations Based on Teleseismic Earthquakes and Ambient‐Noise Data. Bulletin of the Seismological Society of America, Vol.108(6), p. 3576–3589. https://doi.org/10.1785/0120180087
DOI:
http://dx.doi.org/10.31153/instrumentasi.v45i1.232
Copyright (c) 2021 Instrumentasi
This work is licensed under a
Creative Commons Attribution-NonCommercial 4.0 International License
.
Copyright &copy 2015 Jurnal Instrumentasi (p-ISSN:
0125-9202
, e-ISSN:
2460-1462
). All Rights Reserved.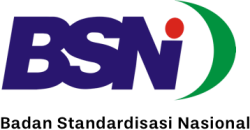 This work is licensed under a
Creative Commons Attribution-NonCommercial 4.0 International License
.