MEASUREMENT UNCERTAINTY OF THE OPTICAL WAVELENGTH CALIBRATION 633 nm BY BEAT FREQUENCY MEASUREMENT METHODS
Abstract
Measurement traceability is one of the critical aspects in metrology area. The measurement uncertainty had been evaluated to assure reliability of the optical wavelength calibration system for stabilized He-Ne laser 633 nm in SNSU-BSN. Beat frequency measurement was applied as a calibration method by utilizing KIM-1 as a reference standard that traceable to SI unit through CCL-K11 key comparison. Best measurement capability declares with a relative uncertainty of ±1.3×10-10 by excluding UUC effect. The calibration replica was performed as a validation process, dual mode laser head Agilent 5519B took a role as UUC. As calibration result, beat frequency of KIM-1 and UUC is (122.931±0.060) MHz. Among all of the uncertainty sources, KIM-1 uncertainty most significant influence to the beat frequency uncertainty and the optical wavelength of the UUC laser in vacuum condition. Based on the evaluation result, the calibration system of stabilized He-Ne laser can be validated and trace back with documented unbroken calibration chain to the primary standard of length, KIM-1 where established in SNSU-BSN.
Keywords
measurement uncertainty; wavelength calibration; beat frequency measurement; stabilized He-Ne laser; SNSU-BSN
References
Agilent. (1999). Agilent 53131A / 132A 225 MHz Universal Counter, (53131).
APMP Guideline. (2013). Guideline of Uncertainty Calculation Document ID 211_1, Service Category 2.1.1, Frequency Quantity.
European co-operation for Accreditation. (2013). EA-4 / 02 M : 2013 Evaluation of the Uncertainty of Measurement in Calibration, (September), 75.
Hapiddin, A., P, Y. I., Boynawan, A. M., Ratnaningsih, Agmal, S., & Novyan. (2020). Beat frequency measurement of the stabilized He-Ne laser 633 nm calibration in SNSU-BSN Beat. Journal of Physics: Conference Series, 1528,1–6 https://doi.org/10.1088/1742-6596/1528/1/012003
ISO-IEC. (2017). ISO/IEC 17025 General requirements for the competence of testing and calibration laboratories (3th ed.).
JCGM. (2008). Evaluation of measurement data — Guide to the expression of uncertainty in measurement, 50(September), 134. Retrieved from http://www.bipm.org/en/publications/guides/gum.html
Laser Heads Agilent 5519B, User's Manual. (2002). Agilent Technologies.
Leach, R. (2014). Chapter 2. Some Basics of Measurement. In Fundamental Principles of Engineering Nanometrology (Second Edi, pp. 7–40). Elsevier Inc. https://doi.org/10.1016/B978-1-4557-7753-2.00002-5
Lewis, A., & Hughes, B. (2010). Long term study of gauge block interferometer performance and gauge block stability, (July). https://doi.org/10.1088/0026-1394/47/4/014
Maruyama, S., & Fusayasu, K. (2014). CMM Calibration Tool using Reference Laser.
Matus M., V. Gavalyugov, D. Tamakyarska, M. Ranusawud, A. Tonmueanwai, F. L. Hong, J. Ishikawa, G. Moona, R. Sharma, A. Hapiddin, A. M. Boynawan, N. Alqahtani, M. Alfohaid, L. Robertsson. (2017). Report on on-going CCL Key Comparison for the year 2014 Comparison of optical frequency and wavelength standards Final. Metrologia, Technical Supplement, 54(July). https://doi.org/http://dx.doi.org/10.1088/0026-1394/54/1A/04001
Quinn, T. J. (2003). Practical realization of the definition of the metre, including recommended radiations of other optical frequency standards (2003). Metrologia, 40(4), 103–133. https://doi.org/10.1088/0026-1394/42/4/018
Ranusawud, M., Vacharanukul, K., & Tonmeanwai, A. (2009). Traceability of 633 nm Laser Calibration in NIMT. XIX IMEKO World Congress Fundamental and Applied Metrology 2009, 1238–1241.
Salbut, L. (2013). Measurement System Based on Multi-Wavelength Interferometry for Long Gauge Block Calibration, (September). https://doi.org/10.2478/mms-2013-0041
Widya, A., Hapiddin, A., Ratnaningsih, Syahadi, M., & Juliastuti, E. (2017). Optical wavelength meter calibration using Iodine stabilized He-Ne laser by direct measurement method. Procedia Engineering, 170, 363–368. https://doi.org/10.1016/j.proeng.2017.03.055
Yan, H., & Wang, W. (2006). A method for the calibration of step gauges. In Proc.SPIE (Vol. 6280). Retrieved from https://doi.org/10.1117/12.716185
DOI:
http://dx.doi.org/10.31153/instrumentasi.v44i2.220
Copyright (c) 2020 Instrumentasi
This work is licensed under a
Creative Commons Attribution-NonCommercial 4.0 International License
.
Copyright &copy 2015 Jurnal Instrumentasi (p-ISSN:
0125-9202
, e-ISSN:
2460-1462
). All Rights Reserved.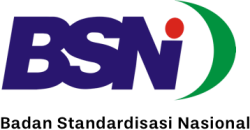 This work is licensed under a
Creative Commons Attribution-NonCommercial 4.0 International License
.