PENGEMBANGAN SISTEM PENGUKURAN OTOMATIS UNTUK THERMAL VOLTAGE CONVERTER BERBASIS VISUAL BASIC PADA KETELITIAN DI BAWAH 2 µV
Abstract
Sejak 24 tahun yang lalu, pengukuran Thermal Voltage Converter (TVC) telah dilakukan secara semi-otomatis di Laboratorium Standar Nasional Satuan Ukuran Kelistrikan (Lab SNSU Kelistrikan) yang dikelola oleh Pusat Riset dan Pengembangan Sumber Daya Manusia – Badan Standardisasi Nasional (Pusrisbang SDM – BSN). Proses pengukuran didukung oleh perangkat lunak Turbo Pascal berbasis DOS dengan perangkat keras (hardware) yang mutu operasionalnya telah mengalami penurunan. Sementara itu, pemeliharaan ketertelusuran harus mutlak dijamin oleh mutu sistem pengukuran yang andal, baik secara software maupun hardware. Pada penelitian ini telah dilakukan pengembangan sistem pengukuran TVC tersebut menggunakan suatu program otomatis berbasis Visual Basic. Proses kontrol diubah dari sistem kontak putar yang berbasis 3 langkah pengukuran menjadi 2 langkah pengukuran dengan posisi pengukuran DC+ dan AC. Proses pengukuran polaritas DC- diperoleh dengan cara mengontrol instrumen sumber DC melalui program yang dibangun menggunakan perangkat lunak Visual Basic. Berdasarkan hasil analisis terhadap pengukuran yang telah dilakukan, selain jumlah data pengukuran dapat direduksi, ketelitian hasil pengukuran juga meningkat dari 1.8 µV menjadi 1.7 µV pada titik ukur 1 V.
Keywords
Thermal Voltage Converter , otomasi pengukuran, visual basic.
References
Ali, R. S.M. (2014). Automatic Determination of the Thin-Film Multijunction Thermal Voltage Converter Parameters. WIT Transactions on Ecology and the Environment, 190, 1255–1263. https://doi.org/10.2495/EQ141172
Ali, Rasha S.M. (2011). Comparison between two different designs in the AC voltage measurement. Measurement: Journal of the International Measurement Confederation, 44(9), 1539–1542. https://doi.org/10.1016/j.measurement.2011.06.005
Ali, Rasha S.M. (2015). New Internal Multi Range Resistors for AC Voltage Calibration by Using TVC. Measurement Science and Technology, 26(10), 1–5. https://doi.org/10.1088/0957-0233/26/10/105003
Budovsky, I., & Inglis, B. D. (1999). Evaluation of AC-DC Differences of NML Single-Junction Thermal Voltage Converters at Frequencies up to 1 MHz. IMTC/99. Proceedings of the 16th IEEE Instrumentation and Measurement Technology Conference (Cat. No.99CH36309), 3, 1463–1467.
https://doi.org/10.1109/IMTC.1999.776051
El-Metwally, S. M., & Halawa, M. (2013). Investigation of Two Different Techniques for Accurate Measurements of Sinusoidal Signals. International Journal of Engineering and Technology (IJET), 5(1), 12–19.
Farrance, I., & Frenkel, R. (2012). Uncertainty of Measurement: A Review of the Rules for Calculating Uncertainty Components through Functional Relationships. Clinical Biochemist Reviews, 33(2), 49–75.
Filipski, P. S., & Rinfret, R. L. (2000). An Automated AC-DC Transfer Calibration System. IEEE Transactions on Instrumentation and Measurement, 49(2), 279–284. https://doi.org/10.1109/19.843064
Halawa, M., & Al-Rashid, N. (2010). Performance of Single Junction Thermal Voltage Converter (SJTVC) at 1 MHz via Equivalent Electrical Circuit Simulation. UKSim2010 - UKSim 12th International Conference on Computer Modelling and Simulation, 631–636. https://doi.org/10.1109/UKSIM.2010.120
Hermach, F. L. (1976). AC-DC Comparators for Audio-Frequency Current and Voltage Measurements of High Accuracy. IEEE Transactions on Instrumentation and Measurement, IM–25(4), 489–494. https://doi.org/10.1109/TIM.1976.6312271
JCGM200:2012. (2012). International Vocabulary of Metrology - Basic and General Concepts and Associated Terms (VIM). In BIPM (3rd ed.). https://doi.org/10.1016/j.tetlet.2017.07.069
Mageed, H. M. A., Zobaa, A. F., Raouf, M. H. A., El-Rahman, A. H. A., & Aziz, M. M. A. (2010). An Improved Design of a Fully Automated Multiple Output Micropotentiometer. Energy and Power Engineering, 02(02), 103–110. https://doi.org/10.4236/epe.2010.22015
Mohammed, R. S. . (2009). Design and Implementation of Precise Thermal Converters for the Highly Accurate AC Voltage Applications (Ain Shams University Egypt). Retrieved from https://eng.asu.edu.eg/
Nanoelectronics Research Institute - AIST. (2010). Technical Reference for ET2001 Thermal Voltage Converters (1.03b). Tsukuba: Nikkom Co., Ltd.
Pal, B., Ahmad, S., & Govil, A. K. (2013). Automation and Evaluation of Two Different Techniques to Calibrate Precision Calibrators for Low Frequency Voltage Using Thermal Devices. Mapan - Journal of Metrology Society of India, 28(1), 31–36. https://doi.org/10.1007/s12647-012-0038-5
Sardjono, H., & Wijonarko, S. (2018). Calibration Process Quantity Reduction of the Thermal Voltage Converter Standard using a Three-stage Build-up and Build-down Method. International Journal of Technology, 9(1), 181–191. https://doi.org/https://doi.org/10.14716/ijtech.v9i1.1508
Syahadi, M., Sardjono, H., & Khairiyati, L. (2015). PENGUKURAN STANDAR TEGANGAN AC PADA FREKUENSI 20 Hz – 1 MHz MENGGUNAKAN THERMAL VOLTAGE CONVERTER. PPI -KIM.
DOI:
http://dx.doi.org/10.31153/instrumentasi.v44i1.212
Copyright (c) 2020 Instrumentasi
This work is licensed under a
Creative Commons Attribution-NonCommercial 4.0 International License
.
Copyright &copy 2015 Jurnal Instrumentasi (p-ISSN:
0125-9202
, e-ISSN:
2460-1462
). All Rights Reserved.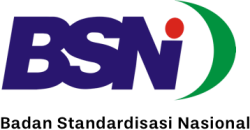 This work is licensed under a
Creative Commons Attribution-NonCommercial 4.0 International License
.