STUDI METODE KALIBRASI TEKANAN STATIS SFIGMOMANOMETER NON-INVASIF OTOMATIS YANG TERTELUSUR TERHADAP STANDAR TEKANAN PNEUMATIK
Abstract
Telah dilakukan studi terkait dua metode kalibrasi untuk menjamin ketertelusuran tekanan statis pada sfigmomanometer non-invasif otomatis. yaitu metode perbandingan langsung dengan akses Test Mode dan metode visual melalui kamera. Metode perbandingan langsung dilakukan terhadap standar tekanan pneumatik, yaitu Pressure Balance pada rentang tekanan (0 ~ 300) mmHg yang terdiri dari 11 titik tekanan sesuai dengan metode acuan DKD-R 6-1 Calibration of Pressure Gauge dengan akses Test Mode sfigmomanometer otomatis melalui DPDT Switch. Sedangkan metode visual dilakukan dengan perbandingan langsung antara pembacaan sfigmomanometer otomatis dengan display LCD sensor tekanan MPX 5100 GP yang sudah dikalibrasi dengan Pressure Balance. Hasil kalibrasi tekanan statis metode pertama menunjukan hasil yang lebih baik, pada nilai error maupun ketidapastiannya apabila dibandingkan dengan metode kedua, akan tetapi hasil kalibrasi dari kedua metode saling bersesuaian dengan nilai Error Number (En) dan dibawah nilai maximum error 3 mmHg untuk tekanan pada cuff.  Dengan demikian, baik metode kalibrasi sfigmomanometer  menggunakan Test Mode dan metode secara visual dapat digunakan sebagai metode  kalibrasi sfigmomanometer otomatis dengan nilai akurasi yang berkesuaian.
Keywords
Sfigmomanometer otomatis; tekanan statis; test mode; visual kamera; error number
References
Bunryo, S., (2006), Automated Sphygmomanometers : Introduction Mode for Testing. APEC/APLMF Training Courses in Legal Metrology (CTI 11/2006T). Taipei, Chinese Taipei.
Darwongso A., Ughi, F., & Hidayat S.W. (2019), "Simulator Tekanan Darah: Minimalisasi Pengaruh Laju Inflasi dan Deflasi Terhadap Simulasi Osilasi", ELKOMIKA Vol. 7 No. 1 Halaman 165 – 179. ISSN (p) : 2338-8323. ISSN (e): 2459-9638. DOI : http://dx.doi.org/10.26760/elkomika.v7i1.165.
DKD. (2014). Guideline DKD-R 6-1 Calibration of Pressure Gauges, page 1-51, Accessed on 17 September 2019 from https://www.ptb.de/cms/fileadmin/internet/dienstleistungen/dkd/Allgemein/DKD-R_6-1_2016.pdf.
Doh, Il, Lim H.K., & Ahn B. (2015). Calibration of oscillometric non-invasive devices for monitoring blood pressure. Metrologia 52 (2015) 291-296. doi:10.1088/0026-1394/52/2/291
Ega, A.V., & Samodro, R.R.A. (2014). Analysis of MSL TG-13 Pressure Gauge Calibration Method. Jurnal Intrumentasi Volume 38 No.2, pp. 33-42. ISSN 0125-9202.
Filho, B.A.R., Farias, R.F., Anjos, W. (2017). Implementing a proficiency test provider for sphygmomanometers in Brazil. 2017 IMEKO TC1-TC7-TC13 Joint Symposium. IOP Conf. Series: Journal of Physics: Conf. Series 1044 (2018) 012033 doi: 10.1088/1742-6596/1044/I/012033.
Filho, B.A.R., Farias, R.F., Anjos, W.E.D, & Monteiro, E.C. (2019). Evaluating the performance of automated sphygmomanometers using a patient simulator. Blood Pressure Monitoring 2019, Vol. 24 No. 6 page 299 – 305.
IEC. (2018). IEC 80601-2-30 Medical electrical equipment – Part 2-30: Particular requirements for the basic safety and essential performance of automated non-invasive sphygmomanometers.
Irawan, S., Ardiatna, W., & Hidayat, S.W. (2016). Rancang Bangun Software Pengujian Limit Error Sfigmomanometer Non-Invasive Otomatis Berdasarkan Standar ISO 80601-2-30:2009. 11thAnnual Meeting on Testing and Quality 2016 pp 578 - 586.Lembaga Ilmu Pengetahuan Indonesia
Kemenkes RI. (2018). Metode Kerja Pengujian Dan Atau Kalibrasi Alat Kesehatan.
Kemenkes RI. (2016). PERMENKES RI Nomor 43 Tentang Standar Pelayanan Minimal Bidang Kesehatan.
https://djsn.go.id/storage/app/uploads/public/58d/486/f01/58d486f010a3f067108647.pdf
Kemenkes RI. (2015). PERMENKES RI Nomor 54 Tentang Pengujian dan Kalibrasi Alat Kesehatan.
Kemenkes RI. (2009). Undang-Undang RI No. 44 Tahun 2009 Tentang Rumah Sakit.
Khandpur, Raghbir Singh. (2019). Compendium of Biomedical Instrumentation || Sphygmomanometer. Pp 1825-1828. DOI : 10.1002/9781119288190.ch344
OIML, 2002, "OIML R 16-1 : Non-invasive mechanical sphygmomanometer"
OIML, 2002, "OIML R 16-2 : Non-invasive automated sphygmomanometer"
Riedel W., Mieke S., Seemann R., & Itterman B. (2011). A simulator for oscillometric blood-pressure signals to test automated noninvasive spyghmomanometers. Rev. Sci. Instrum. 82 0024303
Sainoo, L. (2019). The development of calibration/testing for Blood Pressure and Patient Monitor in Thailand.
Shahid, N., Omair, S.M., Munir, M.W., Shamim, M.F., & Ul Haque, M.Z. (2017). Comparative Analysis and Accuracy of a Devised Automated Non Invasive Blood Pressure Monitor Based on Oscillometric Method. Indian Journal of Science and Technology, Vol. 10(3), DOI:10/17485/ijst/2017/v1013/110618, January 2017. ISSN (Print) : 0974-6846. ISSN (Online) : 0974-5645.
Tantokusumo, T.C. (2020). Development of Blood Pressure Recording Unit For Clinical Blood Pressure Data Collection. Internship Report. Biomedical Engineering Study Program Swiss German University.
Turner, M.J. (2010). Can We Trust Automatic Sphygmomanometer Validations?. Journal of Hypertension 2010, Vol. 28 No. 12 page 2353 – 2356.
Undang-Undang Republik Indonesia Nomor 20 Tahun 2014 Tentang Standardisasi dan Penilaian Kesesuian
DOI:
http://dx.doi.org/10.31153/instrumentasi.v44i2.209
Copyright (c) 2020 Instrumentasi
This work is licensed under a
Creative Commons Attribution-NonCommercial 4.0 International License
.
Copyright &copy 2015 Jurnal Instrumentasi (p-ISSN:
0125-9202
, e-ISSN:
2460-1462
). All Rights Reserved.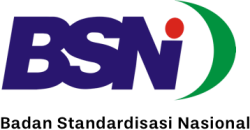 This work is licensed under a
Creative Commons Attribution-NonCommercial 4.0 International License
.