HUBUNGAN PETIR CG DENGAN CURAH HUJAN DI DENPASAR MENGGUNAKAN KORELASI SPEARMAN DAN NILAI RYF
Abstract
Kota Denpasar memiliki kerawanan petir yang tinggi. Sambaran petir yang berdampak langsung ke manusia adalah jenis petir CG (Cloud to Ground). Penelitian ini bertujuan untuk mengetahui hubungan antara jumlah sambaran petir dan curah hujan (CH) yang terjadi di Kota Denpasar. Data yang digunakan adalah data curah hujan yang diperoleh dari penakar hujan otomatis atau Automatic Rain Gauge (ARG) dan data petir CG dari lightning detector yang terpasang di Stasiun Geofisika  Denpasar. Data petir CG (positif dan negatif) dibatasi dalam radius 5 km dari Stasiun Geofisika Denpasar. Hasil yang diperoleh menunjukkan hubungan antara curah hujan dan petir CG harian dengan korelasi Spearman sebesar 0,453 yang artinya hubungan kedua variabel tersebut memiliki kekuatan sedang dengan korelasi searah dimana petir dan curah hujan tidak selalu terjadi dalam waktu bersamaan. Berdasarkan perhitungan Rain-Yield per Flash (RYF), diperoleh nilai dari hubungan petir CG dengan curah hujan sebesar 4,52 x 108 kg/fl yang menunjukkan bahwa Denpasar berada di antara kondisi wilayah daratan luas dan kepulauan tropis.
Keywords
petir CG, curah hujan, Denpasar, korelasi Spearman, RYF
References
Aninoquisi, (2016). Ligthning/2000 version 6.7, User's Manual
Bolek, (2020). Diakses 20 April 2020. https://www.boltek.com/manual-pci.pdf.
Boonstra, R. (2008). Validation of SAFIR/FLITS Ligthning Detection System with Railway-Damage Reports. De Bilt. Wagenigen University and Research Centre, Department Meteorology and Air Quality.
(BMKG) Badan Meteorologi, Klimatologi, dan Geofisika, (2020). Diakses 1 Februari 2020. http://data.bmkg.go.id/share/Dokumen/deskripsisensorlintek.pdf.
(BPS) Badan Pusat Statistik Kota Denpasar. (2019). Denpasar Dalam Angka 2019. Denpasar: BPS Kota Denpasar ISSN 2338-9303.
Byers, J. (1997). Element of Cloud Physics. Chicago: The University of Chicago.
Fansury, G., H. (2012). Hubungan Aktivitas Petir Cloud-to-Ground (CG) dengan Curah Hujan di Bogor. Skripsi Institut Teknologi Bandung.
Husni, M. (2002). Mengenal Bahaya Petir. Jakarta: Jurnal Meteorologi dan Geofisika, Vol. 3.
Jayaratne, R and Kuleshov, E (2006) Geographical and seasonal characteristics of the relationship between lightning ground flash density and rainfall within the continent of Australia. Atmospheric Research 79(1):pp. 1-14.
Lynn, B., & Yair, Y. (2010). Prediction of Ligthning Flash Density with the WRF Model. Advances in Geosciences. Copernicus Publication behalf of the Europe Geoscience Union.
Maftukhah, T., Wijonarko, S., & Rustandi, D. (2016). Comparison and Correllation Among Measurement Result of Observatory, Hellman, and Tipping Bucket Sensor. Instrumentasi, vol. 40 no. 1.
Peterson, W., & S.A, Rutledge. (1998). On the Relationship Between Cloud-toGround Lightning and Convective Rainfall. J.Geophys. Res, 103 , 14 025-14 040
Prasetyo, B., Setiawan, Y., & Irwandi. (2019). Analisis Karakteristik Diurnal Petir dan Curah Hujan Berdasarkan Data Lightning Detector dan Hellmann di Medan. Jurnal Instrumentasi, vol. 43 no. 2, Hal. 125-138.
Pratama, D. A., Kurniawan, R. B., & Dica, O. R. (2017). Korelasi Frekuensi Sambaran Petir Terhadap Intensitas Curah Hujan di Kota Manado Tahun 2016. Unnes Physics Journal, Vol. 6 (1), Hal. 12-18..
Pratama, I P. D. (2012). Analisis dan Pemetaan Sambaran Petir Wilayah Bali dan Sekitarnya Tahun 2012. Prosiding Seminar Sains Atmosfer (SSA), ISBN : 978-979-1458-73-3, hal. 136-142.
Pratama, I-P., D., dan Negara, P., K., G., A. (2016). Analisis Spasial dan Temporal Data Ligthning Detector Tahun 2009 – 2015 di Stasiun Geofisika Sanglah Denpasar. Jurnal Meteorologi dan Geofisika, Vol. 17 No.2,hal.123-127.
Ribeiro W. M. D-N., Souza, J. R. S., Lopes, M., N., G., Camara, R., K., C., Rocha, E., J., P., & Almeida, A. C. (2014). Ligthning and Precipitation Produced by Svere Weather Systems Over Belem, Brazil. Revista Brasiileira de Meteorologia, Vol. 29, No. esp., 41 - 59,2014. http://dx.doi.org/10.1590/0102-7 78620130039.
Septiadi, D., & Tjasyono, B. (2011). Variabilitas Musiman Cloud Ground Lightning dan Kaitannya dengan Pola Hujan di Wilayah Jawa (Studi Kasus Bandung dan Semarang. Bandung. Jurnal Bumi Lestari.
Septiadi D., & Hadi S. (2011). Karakteristik Petir Terkait Curah Hujan Lebat di Wilayah Bandung, Jawa Barat. Jurnal Meteorologi dan Geofisika Vol. 12 No. 2, hal. 163–170.
Septiadi, D., Hadi S., & Tjasyono, B. (2011). Karakteristik Petir dari Awan ke Bumi dan Hubungannya dengan Curah Hujan. Jurnal Sains dan Dirgantara Vol. 9 No. 2, hal. 129-138.
Shivalli, S. (2016). Lightning Phenomenon, Effects and Protection of Structures from Lightning. IOSR Journal of Electrical and Electronics Engineering (IOSR-JEEE) Volume 11, Issue 3 Ver. I e-ISSN: 2278-1676, p-ISSN: 2320-3331, hal 44-50.
Takayabu, Y. N. (2006). Rain-Yield per Flash Calculated from TRMM PR and LIS data and its Relationship to the Contribution of Tall Convective Rain. Geophysical Research Letters, Vol. 33, L18705, doi:10.1029/2006GL027531.
Tjasyono, B. (2008). Mikrofisika Awan dan Hujan. Jakarta: Penerbit Badan Meteorologi dan Geofisika
Wu, F., Cui, X., Zhang, D-L., & Qiau, L. (2017). The Relationship of Ligthning Activity and Short-Duration Rainfall Events During Warm Season Over The Beijing Metropolitan Region. Tmospheric Research, 195, hal. 31-43.
Zoro, R. (2009). Induksi dan Konduksi Gelombang Elektromanetik Akibat Sambaran Petir pada Jaringan Tegangan Rendah. Bandung: Makara Teknologi.
DOI:
http://dx.doi.org/10.31153/instrumentasi.v44i1.208
Copyright (c) 2020 Instrumentasi
This work is licensed under a
Creative Commons Attribution-NonCommercial 4.0 International License
.
Copyright &copy 2015 Jurnal Instrumentasi (p-ISSN:
0125-9202
, e-ISSN:
2460-1462
). All Rights Reserved.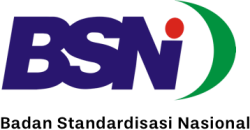 This work is licensed under a
Creative Commons Attribution-NonCommercial 4.0 International License
.