EVALUASI KETIDAKPASTIAN PENGUKURAN PADA KALIBRASI MIKROPIPET
Abstract
Kalibrasi mikropipet merupakan bagian krusial dalam menentukan kebenaran pengukur-an volume sangat kecil hingga volume kurang dari 1 ll. Mikropipet banyak digunakan dalam bidang kesehatan, kimia, biologi, farmasi, dan genetika.Olehkarena itu, pengukuran yang dapat memberikan hasil yang dapat dipercaya sangat diperlukan. Pada makalah ini menjelaskan metode kalibrasi mikropipet hingga perhitungan ketidakpastiaannya. Metode gravimetrik digunakan untuk menentukan volume mikropipet yang diuji, yakni mikropipet variabel kanal tunggal 10-100 l. Sistem evaporation trap digunakan untuk meminamalisasi efek penguapan yang dapat memberikan hasil ukur yang tidak sesuai terhadap dokumen ISO 8655 juga diterapkan pada pengukuran ini. Pengukuran yang telah dilakukan menunjukkan hasil yang konsisten dengan ketidakpastian 0,11 l (), kontribusi ketidakpastian paling besar diberikan oleh kom­ponen penimbangan cairan. Pada makalah ini ditunjukan parameter yang digunakan un­tuk memeriksa keandalan hasil pengukuran menggunakan parameter Maximum Permis­sible Random Error ( = 0,3 l) dan Maximum Permissible Systematic Error ( = 0,8 l). Beberapa parameter pada setiap titik pengukurman dibandingkan ter­hadap  dan ,  (0,09 - 0,16 l) <,  (0,009 - 0,066 l) < dan  (0,01 - 0,35 l) <, menunjukkan bahwa pengukuran yang telah dilakukan sesuai dengan persyaratan pada dokumen acuan.
Keywords
ketidakpastian pengukuran, metode gravimetrik, kalibrasi mikropipet, evaporation trap
References
Batista, E., Pinto, L., Filipe, E., & van der Veen, A. M. H. (2007). Calibra¬tion of micropipettes: Test methods and uncertainty analysis. Measure¬ment: Journal of the International Measurement Confederation, 40, 338–342. https://doi.org/10.1016/j.measure¬ment.2006.05.012
Batista, Elsa, Arias, R., & Jintao, W. (2013). Final Report: BIPM/CIPM key comparison CCM.FF-K4.2.2011 Volume comparison at 100 µL – Calibration of micropi¬pettes (piston pipettes). Metrologia: Technical Supplement, 50, 1–36.
Batista, Elsa, Godinho, I., Rodrigues, G., & Rumery, D. (2016). Volume comparison on calibration of mi¬cropipettes - Gravimetric and pho¬tometric method. Flomeko.
Batista, Elsa, Matus, M., Metaxiotou, Z., Tudor, M., Lenard, E., Buker, O., … Sarevska, A. (2017). Final Re¬port: EURAMET.M.FF-K4.2.2014 Volume comparison at 100 µL – Calibration of micropipettes. Metrologia: Technical Suplement, 54(February).
Bonzon, D., Kambara, K., Bertrand, D., & Renaud, P. (2019). Micropipette calibration by differential pressure measurements. Measurement Sci¬ence and Technology, 30(8 Agustus 2019).
DKD Guideline. (2011). DKD-R 8-1 -Calibration of piston-operated pi¬pettes with air cushion. (12).
Euramet CG-19. (2012). Guidelines on the determination of uncertainty in gravimetric volume calibration.
Gilson Inc. (2018). Guide to Pipetting. Gilson Guide to Pipetting: Third Edition. Retrieved from www.pi¬petman.com
Groot, M. De. (2018). Calibrating a Mi¬cropipette. 19–25.
Hantz, A. (2013). Evaporation minimi¬zation at piston pipettes calibration by gravimetric method thanks to us¬ing evaporation trap . IMEKO 2013.
ISO 8655 - 2. (2002). ISO 8655-2 Piston-operated volumetric apparatus - Part 2: Piston pipettes.
ISO 8655 - 6. (2002). ISO 8655-6 Piston-operated volumetric apparatus - Part 6: Gravimetric methods for the determination of measurement er¬ror. Retrieved from www.iso.ch
JCGM 100. (2008). Evaluation of meas¬urement data — Guide to the ex¬pression of uncertainty in measure¬ment. https://doi.org/10.1373/clinchem.2003.030528
Leung, W. M., Yuen, C. F., Chiu, H. K. L., & Grue, L. L. (2018). Calibra¬tion of multi-channel pipettes using gravimetric method in accordance with the ISO 8655-6. Journal of Physics: Conference Series, 1065(9). https://doi.org/10.1088/1742-6596/1065/9/092004
Liang, D., Steinert, C., Bammesberger, S., Tanguy, L., Ernst, A., Zengerle, R., & Koltay, P. (2013). Novel gravimetric measurement technique for quantitative volume calibration in the sub-microliter range. Meas¬urement Science and Technology, 24(2). https://doi.org/10.1088/0957-0233/24/2/025301
Lochner, K. H., Feldmann, R., & Pfohl, J. (2013). DKD Expert Report DKD-E 8-2 Analysis of influencing parameters on calibration of pis¬ton-operated pipettes with air cush¬ions. (05). Retrieved from www.dkd.eu
Picard, A., Davis, R. S., Gläser, M., & Fujii, K. (2007). Revised formula for the density of moist air (CIPM-2007). Metrologia, 45(2), 149–155. https://doi.org/10.1088/0026-1394/45/2/004
Tanaka, M., Girard, G., Davis, R., Peuto, A., & Bignell, N. (2001). Recom¬mended table for the density of wa¬ter between 0 deg C and 40 degree C based on recent experimental re¬ports. Metrologia, 38(4), 301–309.
DOI:
http://dx.doi.org/10.31153/instrumentasi.v44i1.204
Copyright (c) 2020 Instrumentasi
This work is licensed under a
Creative Commons Attribution-NonCommercial 4.0 International License
.
Copyright &copy 2015 Jurnal Instrumentasi (p-ISSN:
0125-9202
, e-ISSN:
2460-1462
). All Rights Reserved.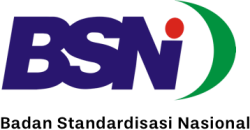 This work is licensed under a
Creative Commons Attribution-NonCommercial 4.0 International License
.