PENGGUNAAN TERMOKOPEL DALAM KALIBRASI CLIMATIC CHAMBER
Abstract
Penggunaan climatic chamber  sebagai media kalibrasi untuk proses kalibrasi termohigrometer banyak digunakan oleh laboratorium kalibrasi di Indonesia. Kalibrasi climatic chamber dapat mengacu kepada dokumen acuan DKD-R 5-7 yaitu menggunakan 9 sensor suhu berupa Resistance Thermometer Devices (RTD) dan 1 sensor kelembapan berupa chilled mirror hygrometer. Makalah ini memaparkan kalibrasi cilimatic chamber berdasar acuan tersebut dengan mengganti sensor suhu dan kelembapan.Sensor suhu yang digunakan berupa termokopel tipe T dan sensor kelembapan berupa probe termohigrometer.Pemilihan termokopel sebagai sensor suhu mengacu pada kondisi di lapangan dimana termokopel masih banyak digunakan oleh laboratorium kalibrasi dalam pengukuran suhu.Titik uji metode dilakukan pada kelembapan relatif 90 %rh pada 25 °C dengan luas daerah kerja lebih kecil daripada volume totalnya yaitu sebesar 0,25 m × 0,24 m × 0,4 m. Sebagai hasilnya, nilai inhomogenitas dan stabilitasnyaadalah sebesar 0,95 %rh dan 0,35 %rh. Nilai tersebut masih berada di dalam spesifikasi pabrik yaitu sebesar3,0%rh dan 2,5 %rh.
Keywords
climatic chamber, kalibrasi, termokopel, higrometer, ketertelusuran.
References
Ezike, S. C., Alabi, A. B., Ossai, A. N., & Aina, A. O. (2018). A Low-Cost Temperature-Controlled Chamber. MDPI.
Abdelaziz, Y. A. (2017). Low Cost Humidity/Temperature Calibration System. Journal of Scientific and Engineering Research, 305-311 .
Abdelaziz, Y. A., & Edler, F. (2009). A Method for Evaluation of the Inhomogeneity of Thermoelements. Measurement Science and Technology.
Bosma, R., Pouw, R., Schaik, v. W., & Peruzzi, A. (2018). Climatic chamber for dew-point up to 150 C. Metrologia, 597–608.
Button, V. L. (2015). Temperature Transducers. In V. L. Button, Principles of Measurement and Transduction of Biomedical Variables (pp. 101-154). London: Academic Press.
C.Hagart-Alexander. (2010). Temperature Measurement. In W. Boyes, Instrumentation Reference - Fourth Edition (pp. 269-326). Burlington: Butterworth-Heinemann.
Castanho, M. A., & Baldo, C. R. (2012). A Study of Inhomogeneities of Thermocouples and Its Contribution to The Calibration Uncertainty Calculus. IMEKO (pp. 408-411). Busan: IMEKO.
CEI/IEC. (2005). INTERNATIONAL STANDARD CEI/IEC 61215 Crystalline silicon terrestrial photovoltaic (PV) module - Design qualification and type approval.
DKD. (2004). Guideline DKD-R 5-7 Caliration of CLimatic Chambers. Accredited Body of the Deutscher Kalibrierdienst (DKD).
Dona, M. L. (2010). Methods of Calibration and Characterization of Temperature Controlled Environments. Scientific Bulletin-University Politehnica of Bucharest, pp. 197-210.
Engineers, T. S. (2003). A GUIDE TO CALCULATING THE UNCERTAINTY OF THE PERFORMANCE OF ENVIRONMENTAL CHAMBERS. The Society of Environmental Engineers.
Hardy, B. (1998). Chamber Temperature Uniformity Analysis of the Thunder Sceintific Model 2500 Two-Pressure Humidity Generator. Thunder Scientific Corporation .
Hardy, B., & Mutter, D. (1998). Relative Humidity Undertainty Analysis using Dew/Frost Point Measurements. RH System.
Heinonen, M., Anagnostou, M., Bartolo, J., & Bell. (n.d.). Comparison of Air Temperature Calibration, Final Report. Retrieved from EURAMET: https://www.euramet.org/Media/docs/projects/EURAMET-P1061_THERM_Final_Report_v4_MH111113.pdf
Heinonen, M., Anagnostou, M., Bartolo, J., Bell, S., Benyon, R., & Bergerud, R. (2014). Comparison of Air Temperature Calibrations. Int J Thermophys 35, 1251-1272.
IEC. (2001). INTERNATIONAL STANDARD CEI/IEC 600068-3-5 Supporting Documentation and Guidance-Confirmation of the P erformance of Temperature Chamber.
J, N., Lovell-Smith, J., De Groot, M., & Bell, S. (2005). Uncertainty in The Generation of Humidty. Retrieved December 2018, from lmk.fe.uni-lj.si/euromet_t/CCT03-20.pdf
Jun, S., & Kochan, O. (2014). Investigation of Thermocouple Drift Irregularity Impact on Error of Their Inhomogeneity Correction. Measurement Science, 29-34.
Lee, H. L. (2019). Advantages and Disadvantages of Using Thermocouples. Retrieved from SCIENCING: https://sciencing.com/thermistors-work-4709009.html
Lochlainn, D. M., White, M., Wetttstein, S., Farley, R., Aicken, C., & Gee, R. (2015). A Comparison of Climatic Chamber Hygrothermal Characterization Techniques ad Described in IEC60068. International Journal of Thermophysics, 2199-2214.
Mensah, K., Min, Y. B., Choi, J. M., & Yoon, S. B. (2016). Study on the Performance of a Temperature and Humidity Chamber. Hanbat National University.
Pavlasek, P., Duris, S., & Palencar, R. (2015). Base Metal Thermocouple Drift Rate Dependence From Thermoelement Diameter. IMEKO. Madeira: IOP Publishing.
van Geel, J. W., Bosma, R., van Wensveen, J., & Peruzzi, A. (2015). Thermistor Used in Climatic Chamber at High Temperature and Humidity. International Journal Of Thermophysics, 569-576.
White, & Nicholas, J. V. (2001). Traceable Temperature. Jhon Wiley & Sons Ltd.
Žužek, V., & Pušnik, I. (2017). Calibration of Air Thermometers in a Climatic Chamber and Liquid Baths. International Journal of Thermophysics , 38:100.
DOI:
http://dx.doi.org/10.31153/instrumentasi.v44i1.183
Copyright (c) 2020 Instrumentasi
This work is licensed under a
Creative Commons Attribution-NonCommercial 4.0 International License
.
Copyright &copy 2015 Jurnal Instrumentasi (p-ISSN:
0125-9202
, e-ISSN:
2460-1462
). All Rights Reserved.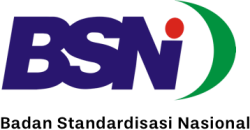 This work is licensed under a
Creative Commons Attribution-NonCommercial 4.0 International License
.