GPS Logger Development Using an Atmega 2560 Microcontroller
Abstract
Although the applications of GPS navigation have been widely used, the implementations of GPS logger currently are still scarce. GPS loggers are able to keep locations in form of coordinates and UTC, so that the data might be accessed later on using SD cards equipped in the devices. The purpose of this research was to create a GPS logger using an open source microcontroller system to maintain flexibility in development. A Mega ADK Arduino board and a GPS shield Ublox Lae-6H ware used. Furthermore the device was provided with a Thin Film Transistor (TFT) display and a SD module. The received data ware displayed on the TFT in coordinates of latitude, longitude and altitude. To get the accuracy level, measurement results of the GPS logger was compared with measurement results from other GPS products in several places. According to the comparison, the average accuracy of the GPS logger was less than 2 meters.
Keywords
GPS logger, microcontroller, accuracy
References
Arduino (2017) The open-source Arduino Software (IDE), (https://www.arduino.cc/en/Main/ Software, last accessed 4 January 2017)
Bharat Raj Singh and Onkar Singh (2015). Dire Consequences on Little Shifting of the Earth's Spinning Angle – An Investigation Whether Polar Ice Shrinkage may be the Cause? http://dx.doi.org/10.5772/58708
Dale DePriest (2016). How Your GPS Works (www.gpsinformation.org/dale/theory.ht m, last access 27 October 2016)
DFRobot (2017), Arduino GPS Shield ublox LEA-6H (www.dfrobot.com , last access 4 January 2017)
Li Shen & Peter R. Stopher (2014) Review of GPS Travel Survey and GPS DataProcessing Methods, Transport Reviews, 34:3, 316-334, DOI: 10.1080/01441647.2014.903530
Mohammed, Jareer & Moore, Terry & Hill, Chris & Bingley, R.M. & Hansen, D.N.. (2016). An assessment of static precise point positioning using GPS only, GLONASS only, and GPS plus GLONASS. Measurement. 88. 10.1016/j.measurement.2016.03.048.
Peter R. Stophera, Li Shenb, Wen Liuc, Asif Ahmed. (2015). The Challenge of Obtaining Ground Truth for GPS Processing. Transportation Research Procedia 11. 206 – 217
Purwowibowo, Jalu Ahmad Prakosa. (2015) Prototipe Frekeunsi Meter Rentang Ukur (10~2000) Hz Terkalibrasi ke Standar Primer. INKOM Jurnal Informatika, Sistem Kendali dan Komputer Vol 9, No.1. http://dx.doi.org/10.14203/j.inkom.412.
Sabah S. Al-Fedaghi, Yousef Atiyah. (2018). Tracking Systems as Thinging Machine: A Case Study of a Service Company, (IJACSA) International Journal of Advanced Computer Science and nd Applications,Vol. 9, No. 10.
Sidik, M.A.B., M.Q.A. Rusli, Z. Adzis, Z. Buntat, Y.Z. Arief, H. Shahroom, Z. Nawawi, M.I. Jambak. (2015). ArduinoUno Based Mobile Data Logger with GPS feature. Telkomnika Telecommunication Computing Electronics And Control, 13 (1). pp. 250-259. ISSN 1693-6930
DOI:
http://dx.doi.org/10.31153/instrumentasi.v43i2.180
Copyright (c) 2019 Instrumentasi
This work is licensed under a
Creative Commons Attribution-NonCommercial 4.0 International License
.
Copyright &copy 2015 Jurnal Instrumentasi (p-ISSN:
0125-9202
, e-ISSN:
2460-1462
). All Rights Reserved.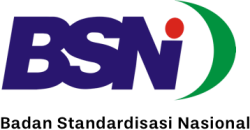 This work is licensed under a
Creative Commons Attribution-NonCommercial 4.0 International License
.