TAC METHOD TO OVERCOME THE PRACTICAL DIFFICULTY IN THE CALIBRATION OF DWT WITH INSENSITIVE PISTON
Abstract
The crossfloat (CF) method is well-known for its accurate and reliable results, however the difficulty on performing CF method arises when dealing with insensitive piston of calibrated DWT. In contrary, automatic transducer assisted crossfloat (TAC) method could be implemented since it does not affected by this condition as it advantages. The used of TAC method could avoid up to 0.008% relative error of effective area at zero pressure and at 20 °C (A0,20) and twice higher error distortion coefficient (b) in case of calibrating insensitive piston of DWT. In addition, the TAC method has another advantage that is save time with consistent result because it can be performed automatically. Once should be consider when using TAC method is the accuracy of pressure transducer. In this case study, the existing pressure transducer owned by RCM – LIPI, could be utilized to perform automatic TAC method in lower pressure range down to 2 MPa that below 10% of its maximum scale, to calibrate low accuracy DWT greater than 0.08%.
Keywords
CF method; TAC method; low accuracy DWT; sensitive; calibration .
References
Fluke. (2012). RPM4 Reference Pressure Monitor Operation and Maintenance Manual. Accessed on 12 December 2017 from
http://download.flukecal.com/pub/literature/rpm4____omeng0000.pdf.
Kobata, T. & Olson, D.A. (2005). Accurate Determination of Equilibrium State Between Two Pressure Balance Using a Pressure Transducer. Metrologia 42, pp. S231-S234. Accessed on 10 December 2017 from https://www.researchgate.net/publication/231032596_Accurate_determination_of_equilibrium_state_between_two_pressure_balances_using_a_pressure_transducer.
Kobata, T. (2007). A fully automated calibration system for pressure balance. IMEKO 20th TC3, 3rd TC16 and 1st TC22 International Conference. Merida, Mexico. Accessed on 8 November 2017 from http://www.imeko.org/publications/tc16-2007/IMEKO-TC16-2007-041u.pdf.
Lewis, S. & Peggs, G. (1992). The Pressure Balance, Theory and Its Use. National Physical Laboratory, HMSO.
Olson, D.A. & Driver R.G. (2013). SIM Metrology School : Pressure, National Institute of Standards and Technology, USA. Accessed on 13 November 2017 from https://www.nist.gov/sites/default/files/documents/iaao/SIM-Metrology-School-Pressure_Olson.pdf.
Samodro, R.R.A. & Ega A. V. (2017). A Simple Semi-Automatic TAC Method to Guide Pneumatic DWT Calibration. Jurnal Standardisasi Volume 19 No. 3. pp. 219 - 230. Accessed on 10 December 2018 from http://js.bsn.go.id/index.php/standardisasi/article/viewFile/585/pdf
Samodro, R.R.A. & Ega A. V. (2016). Automatic Valve Controller System on the measurement of piston fall rate in Dead Weight Tester Calibration. 11th AMTeQ Transl. pp. 596 - 605.
Samodro, R.R.A. (2012). Characterization of 1 GPa Controlled Clearance Piston Gauge for High Pressure Standard using Finite Element Method. Master Thesis University of Science and Technology, Korea.
Samodro, R.R.A. (2016). Study on the implementation of iterative method A-B-A-B-A in the calibration of pressure balances at RCM-LIPI. Presented at 8th Pressure and Vacuum Symposium, Da Nang, Vietnam.
Sutton, C.M., Fitzgerald, M. P., & Giardini W. (2005). A method of analysis for cross-floats between pressure balances. Metrologia 42, pp. S212-S215. Accessed on 5 October 2017 from
https://www.researchgate.net/publication/239396927_A_method_of_analysis_for_cross-floats_between_pressure_balances
DOI:
http://dx.doi.org/10.31153/instrumentasi.v43i1.171
Copyright (c) 2019 Instrumentasi
This work is licensed under a
Creative Commons Attribution-NonCommercial 4.0 International License
.
Copyright &copy 2015 Jurnal Instrumentasi (p-ISSN:
0125-9202
, e-ISSN:
2460-1462
). All Rights Reserved.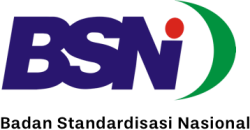 This work is licensed under a
Creative Commons Attribution-NonCommercial 4.0 International License
.