Quality Assurance on Force Measurement of 1 MN Lever-Type Force Standard Machine Through System Check
Abstract
Abstract— The 1 MN lever-type force standard machine operated by Research Center for Metrology Indonesian Institute of Sciences (RCM-LIPI) is the national standard for calibration of force measuring instruments from 2 kN to 1 MN measurement range. One of the assurances to ensure that the machine works well is through a system check. System check is carry out by comparing the force value generated by the machine to the force generated by the deadweight at capacity of 10 kN and 20 kN. In this paper, data is collected from the system check results from 2007 to 2016. Data processing is carried out by comparing the result and examining the variants similarities. Results showed that the |En| number results for all data spread from 0.00 to 0.91 with average 0.35 and variance of the system check results has variants similarities based on Fisher-test. These results indicate that the 1 MN lever-type force standard machine still has a good performance.
Keywords
Keywords— force standard machine, lever-type force standard machine, system check.
References
EURAMET/cg-04/v.01. 2010. Uncertainty of Force Measurements. s.l. : EURAMET.
Sawla, A., 1986, Report on the measurement carried out for the acceptance of the 1 MN force standard machine recently installed at the LIN-LIPI, PTB, Braunschweig.
In-Mook Choi, Ho-Young Lee. Report of Absolute Gravity Measurement at KIM-LIPI, Indonesia. s.l. : Korea Research Institute of Standards and Science, 2012.
Park Y.K., Kim M.S., Kim J.H., Song H.K, and Kang D.I., 2007, Development of a 200 N deadweight force standard machine, Sydney Australia, Asia-Pacific Symposium on Mass, Force and Torque (APMF).
Hafid, 2007, Pengecekan sistem mesin standar gaya lever amplification berkapasitas 1000 kN di Puslit KIM-LIPI, Pertemuan dan Presentasi Ilmiah Kalibrasi, Instrumentasi dan Metrologi (PPI KIM), 2007.
Rochim, T., 2006, Perancangan penelitian dan analisis data statistika, 280h., ITB, Bandung.
APLAC. Calibration Interlaboratory Comparisons. s.l. : Asia Pacific Laboratory Accreditation Cooperation (APLAC), 2008
DOI:
http://dx.doi.org/10.31153/instrumentasi.v43i1.160
Copyright (c) 2019 Instrumentasi
This work is licensed under a
Creative Commons Attribution-NonCommercial 4.0 International License
.
Copyright &copy 2015 Jurnal Instrumentasi (p-ISSN:
0125-9202
, e-ISSN:
2460-1462
). All Rights Reserved.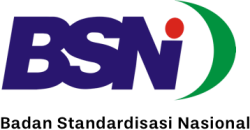 This work is licensed under a
Creative Commons Attribution-NonCommercial 4.0 International License
.