SISTEM PENGUKURAN UNTUK MENENTUKAN PENYIMPANGAN SUDUT LEVEL ELEKTRONIK DENGAN MENGGUNAKAN METODE INKLINASI
Abstract
Telah dibuat suatu sistem pengukuran untuk menentukan penyimpangan sudut pada level elektronik dengan menggunakan metode inklinasi. Metode ini menggunakan prinsip trigonometri dengan nilai sumbu x dan y yang diperoleh dari panjang meja inklinasi dan pergerakan length gauge. Level elektronik diletakkan di atas meja inklinasi yang searah sumbu x, kemudian diberikan kemiringan tertentu sehingga terjadi perubahan jarak pada sumbu y. Besarnya perubahan jarak tersebut diukur oleh length gauge. Perpaduan nilai kedua sumbu ini digunakan untuk mendapatkan besarnya nilai sudut terukur. Hasil tersebut diperbandingkan dengan hasil pengukuran menggunakan standar sudut swakalibrasi (SelfA47) yang sudah tervalidasi sebagai nilai acuan. Hasil perhitungan menunjukkan bahwa seluruh titik sampel pengukuran memenuhi kriteria dengan nilai En terbesar berada pada titik -1.400 μm/m, yakni 0,62, sedangkan nilai En terkecil berada pada titik 700 μm/m, yakni 0,02. Dengan demikian, secara eksperimental, metode ini dapat diaplikasikan untuk menentukan penyimpangan sudut level elektronik yang memiliki rentang pengukuran hingga ±2.000 μm/m. Meskipun demikian, hanya 70% saja dari rentang ukur keseluruhan yang disarankan sebagai rentang ukur efektif.
Keywords
standar ukur, inklinasi, ketidakpastian, level elektronik, Birge ratio, nilai En
References
A. Gusel, B. A. and A. S. (2000). Assuring the Traceability of Electronic Levels for Calibration of Granite Surface Plate. XVI IMEKO World Congress, 25.
Acko, B. (2005). Calibration of Electronic Levels Using a Special Sine Bar. Precision Engineering, 29(April 2004), 4855. https://doi.org/10.1016/j.precisioneng.2004.04.004
Ghufron Zaid, Dwi Larassati, S. (2011). Analisa Hasil Uji Banding Antar Laboratorium Nasional Tingkat Asia Pasifik untuk Termometer Cairan Dalam Gelas. Standardisasi, 13(3), 184191.
JCGM (Joint Committee for Guides in Metrology). (2008). JCGM 100:2008. Evaluation of Measurement Data: Guide to the Expression of Uncertainty in Measurement.
Kacker, R., Datla, R., & Parr, A. (2002). Combined Result and Associated Uncertainty from Interlaboratory Evaluations Based on the ISO Guide. Metrologia, 39, 279293.
Kokuyama, W., Watanabe, T., Nozato, H., & Ota, A. (2016). Angular velocity calibration system with a self-calibratable rotary encoder. MEASUREMENT, 82, 246253. https://doi.org/10.1016/j.measurement.2016.01.011
Li, X. H., Chen, B., & Qiu, Z. R. (2013). The calibration and error compensation techniques for an Articulated Arm CMM with two parallel rotational axes. Measurement, 46(1), 603609. https://doi.org/10.1016/j.measurement.2012.08.020
Novyanto, O. (2012). Evaluasi Ketidakpastian Inklinometer Elektronik dengan Perhitungan Koefisien Sensitivitas Menggunakan Pendekatan Numerik. Instrumentasi, 36(1), 3744.
Novyanto, O., & Alfiyati, N. (2016). An Approach Method to Calibrate the Autocollimator with Small Angle Measurement Range. MAPAN-Journal of Metrology Society of India, 31(March), 915. https://doi.org/10.1007/s12647-015-0153-1
Piratelli-filho, A., & Giacomo, B. Di. (2003). Uncertainty Evaluation in Small Angle Calibration Using ISO GUM Approach and Monte Carlo Method. XVII IMEKO World Congress, 36.
Teleshevskii, V. I., & Glubokov, A. V. (2004). A computerized data acquisition system for measuring planarity deviations with electronic levels. Measurement Techniques, 47(11), 10551060. https://doi.org/10.1007/s11018-005-0058-4
Watanabe, T., Drijarkara, A. P., & Samit, W. (2011). Self-Calibratable Rotary Table for Angular Standards. In International Symposium on Measurement Technology and Intelligent Instruments (Vol. 10, pp. 16).
Watanabe, T., Praba, A., Samit, W., Vacharanukul, K., & Tonmueanwai, A. (2011). Research on the Advancement of Angle Standard Technology and the Establishment of International Comparison in ASEAN Countries. NEDO Joint Research Project.
Watanabe, T., Samit, W., Vacharanukul, K., Tonmueanwai, A., & Drijarkara, A. P. (2013). High Resolution SelfA Rotary Table by the Interpolation Signal Calibration. In International Conference of Asian Society for Precision Engineering and Nanotechnology (pp. 5358). Taipe.
Zahwi, S. Z., Amer, M. A., Abdou, M. A., & Elmelegy, A. M. (2013). On the Calibration of Surface Plates. Measurement, 46(2), 10191028. https://doi.org/10.1016/j.measurement.2011.10.009
DOI:
http://dx.doi.org/10.14203/instrumentasi.v40i2.136
Copyright (c) 2018 Instrumentasi
Copyright &copy 2015 Jurnal Instrumentasi (p-ISSN:
0125-9202
, e-ISSN:
2460-1462
). All Rights Reserved.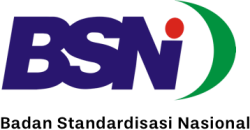 This work is licensed under a
Creative Commons Attribution-NonCommercial 4.0 International License
.