PROTOTIPE SISTEM PENGUKURAN DEBIT AIR PADA SALURAN TERBUKA BERBASIS V-NOTCH WEIR DAN DIFFERENTIAL PRESSURE TRANSMITTER
Abstract
Sebuah prototipe sistem pengukuran debit air pada saluran terbuka berbasis V-Notch Weir dan Differential Pressure Transmitter telah dibuat dengan tujuan agar hasil pengukuran dapat dibaca secara langsung dan ditransmisikan ke instrumen lainnya. Sebelumnya, hasil pengukuran tidak dapat dibaca secara langsung, tetapi harus dihitung terlebih dahulu berdasarkan indikasi tinggi muka air yang terbendung oleh weir. Tujuan tersebut dapat dicapai dengan menerapkan instrumen Differential Pressure Transmitter yang diintegrasikan dengan Programmable Panel Meter. Pada prototipe ini, V-Notch Weir 22,5° dipasang pada bak saluran terbuka berukuran 1,2 m x 0,6 m x 0,4 m yang diuji untuk mengukur debit pada rentang 0–0,67 l/s (0–40 liter/menit) dan diperoleh hasil ukur yang linier pada rentang debit 0,25–0,67 l/s (15–40 liter/menit) dengan rentang tinggi muka air 0,057–0,084 m (57–84 mm) serta menghasilkan luaran (output) Differential Pressure Transmitter pada rentang 4–12,96 mA. Penyimpangan terbesar hasil pengukuran sebesar 2,33%.
Keywords
prototipe,pengukuran, debit,saluran terbuka, V-Notch weir, tinggi muka air, tekanan hidrostatis.
References
Chanson, H. & Wang, H.2013. V-Notch Weir Overflow: an Unsteady Calibration. IWLHS, 20-22.
Shen, John. 1981.Study of Flowof Water Over Weirs and Dams.Geological SurveyWater Supply Paper 1617-B.
Adkins,Gertrudys B.2006.Flow Measurement Device.Division of Water Rights.
Capetillo,C. Bautista, dan Robles, O, dan Ferreira, H. Júnez, dan Playán,E. 2014. Discharge Coefficient Analysis for Triangular Sharp-Crested Weirs Using Low-Speed Photographic Technique. J. Irrig. Drain Eng.
. El-Alfy, Salah, Kaseem. 2005. Effect of Vertical Curvature of Flow at Weir Crest on Discharge Coeffisient.Ninth International Water Technology Conference.
Mansoura University, Egypt
. Winston, N.E.F, Piratheepan, M. dan Pathirana, K.P.P. 2007. Discharge Measurements in Open Channels using Compound Sharp-Crested Weirs.I'NCINEER - Vol. XXXX, No. 03, pp. 31-38.
.Lee, Kyutae, dan Firoozfar, Ali R, dan Muste , Marian. 2016. Technical Note: Monitoring of unsteady open channel flows using continuous slope-area method.Journal Hydrol. Earth Syst. Sci.
.Calibration of Weir, Diunduh Februari 2016. http://itll.colorado.edu/modular_experiment_dirmodules/Weirs/CVEN_Weir Lab.pdf
.Annual Book of American Society For Testing And Materials. 1980.
(ASTM), Standards Water and Environmental Technology, Part 31, Water, Philadelphia, PA
.Hively, W. Dean,dan Mccarty, Gregory W. dan ANGIER, Jonathan T.,dan Geohring, Larry D, 2006.Weir Design and Calibration for Stream Monitoring in Riparian Wetland, Hydrologic Science and Technology.
.Rustandi, Dadang. 2016. Desain Awal Sistem Pengukuran dan Pemantauan Debit Air pada Saluran Terbuka Berbasis V-Notch Weir Menggunakan Pressure Transmitter. PPIKIM-P2Metrologi-LIPI. Tangerang Selatan.
DOI:
http://dx.doi.org/10.14203/instrumentasi.v40i2.135
Copyright (c) 2018 Instrumentasi
Copyright &copy 2015 Jurnal Instrumentasi (p-ISSN:
0125-9202
, e-ISSN:
2460-1462
). All Rights Reserved.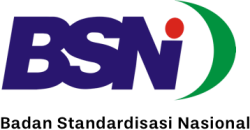 This work is licensed under a
Creative Commons Attribution-NonCommercial 4.0 International License
.