OPTIMIZATION OF KOLONG WATER TREATMENT USING ADVANCED OXIDATION PROCESSES (AOPs) METHODS AND HETEROGENOUS CATALYST IMPREGNATION TO REMOVE METALS IN KOLONG
Abstract
The mining activities in Bangka Belitung Islands in the several past years resulted in forming lakes called kolong. The water in kolong contained high concentration of iron (Fe) and manganese (Mn). An advanced oxidation processes (AOPs) method using heterogeneous solid catalyst and nickel oxide alumina (NiO/Al2O3) to eliminate Fe and Mn which contain in kolong water has been done. The solid catalyst was prepared using impregnation method and characterized using XRD and FTIR-pyridine method. Based on analysis of metal contaminant using AAS, the concentration of Fe and Mn in water were removed completly after treated with AOPs using Ni/Al2O3catalyst.
Keywords
AOPs, heterogeneous catalyst, Ni/Al2O3, metal removal, kolong
DOI:
http://dx.doi.org/10.14203/instrumentasi.v40i1.131
Copyright (c) 2018 Instrumentasi
Copyright &copy 2015 Jurnal Instrumentasi (p-ISSN:
0125-9202
, e-ISSN:
2460-1462
). All Rights Reserved.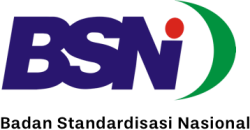 This work is licensed under a
Creative Commons Attribution-NonCommercial 4.0 International License
.